5 Most Insane Things Happening In Wrestling Right Now (Dec 14)
Tables, ladders and sex toys, oh my!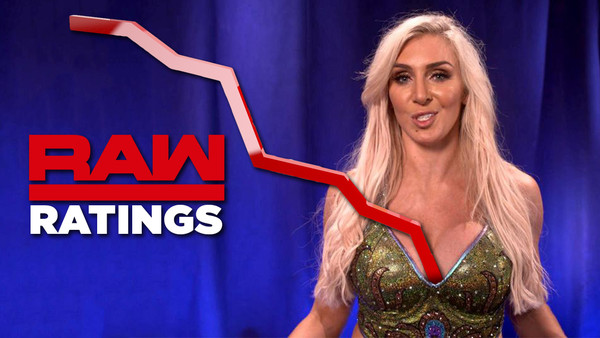 So Monday Night RAW is a terrible show.
Just this Monday, WWE for the third week running had Alexa Bliss moderate some bullsh*t segment or other, but it's OK, for Nia Jax has learned a new promo trick. Instead of just having her do an impression of Alexa Bliss, the exclusively male writing staff hit upon another female characteristic that isn't "disingenuous". These women, of course, are also prone to sudden hormone-driven bursts of temper, and so Nia now periodically and without warning screams "MINE!" at the top of her lungs.
Also on the show, WWE's flagship show, WWE's flagship show that continues to break new records for how literally unwatchable it is, WWE squandered a segment to promote H-Show Mixed Match Challenge which, incidentally, carries more stakes than the entirety of a traditional Big 4 pay-per-view. WWE also booked a segment leading to a Ladder match, in which the goal is to climb a ladder for the opportunity to use...a far less effective weapon!
And, continuing the everything-is-utterly-f*cking-backwards theme, Tamina wrestled 100% more singles matches on television than Andrade 'Cien' Almas this week.
Despite all of this, and we'll get to the most literally offensive segment, this week's RAW was designed to atone for how terrible it is...!
5. WWE Admits Own Flagship Show Is Terrible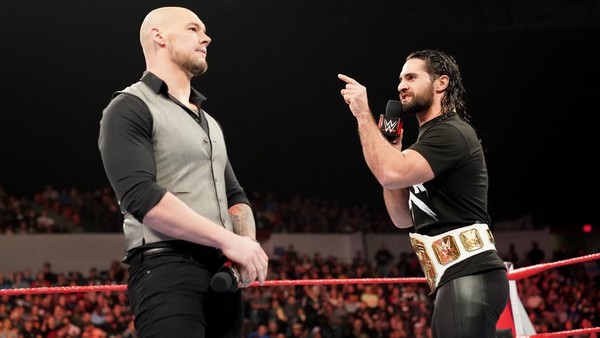 In a truly bizarre opening segment, Seth Rollins laid into fictional character Baron Corbin for his scripted role in the modern, very real demise of WWE's flagship television show.
"Under your leadership," Rollins said, "Monday Night RAW has sucked. And it has sucked because of you," he continued, "you" being a character scripted entirely by Vince McMahon. Rollins continued his rant, in which The Revival were put over in a "first time ever!" we can actually buy, before burying the Constable Corbin experiment as an "abject failure". This was a rare, striking self-own from Vince McMahon.
Somebody in the crowd held aloft a sign proudly proclaiming that this was their first live show. It'll probably be their last.
But it's OK now: WWE has recognised and must now strive to improve the show, because there's no going back after that, is there? Well, there is: WWE has recognised that RAW is terrible, subsequently booked a terrible show, and is now trying to get Baron Corbin over as the guy whose fault all of this is. Rollins ended his incendiary rant, designed to rouse the WWE Universe into a response with its promise to put an end once and for all to the juvenile bullsh*t we've endured these past few weeks by...calling Corbin a coward, refusing to shut up like a small child, calling him 'Coward-Elect Baron Corbin', and prodding him repeatedly on the shoulder.
It's a bold strategy, Cotton, let's see if it pays off for 'em.