5 Reasons NXT Is NOT Better Than WWE (It Just Feels Like It Is)
Why you can't compare NXT with the bigger picture of WWE.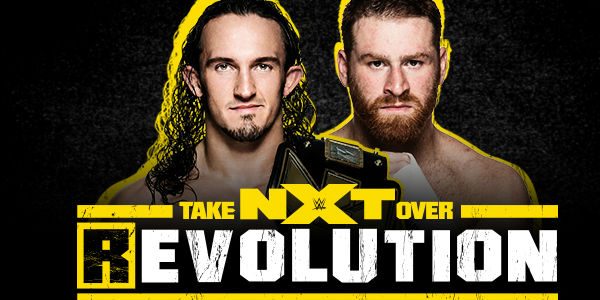 The week beginning Monday 8th December was the tale of two contrasting Pay Per Views. On the night of the 11th NXT, WWE's developmental brand, put on its fourth Special entitled
Evolution
. The two-hour show was a magnificent success, a thrilling ode to what professional wrestling is capable of. The in-ring action believable and exciting; the storytelling gripping and emotional. It showed just how bright the future of wrestling really is. The following Sunday, the 14th, was a different story as WWE put on its December staple
TLC
. There was an addendum to that title that was too silly to bring up, so we're going to act like it didn't happen. When the show was over, it left behind a strange feeling. A sense of missed opportunity. NXT's storytelling was crisp and concise and WWE followed it up with its own stories that were erratic at best.
TLC
's main event was a relentless match between Dean Ambrose and Bray Wyatt, two of the company's most sinister characters and the WWE announcers spent half the match laughing and making jokes at the absurdity of it all. They were pushing the wrong kind of crazy. Play the Ambrose vs Wyatt match again in your head but this time, instead of Michael Cole, Jerry Lawler and JBL cracking wise about how crazy the two of them are for putting their bodies through all that punishment, imagine the match called by Jim Ross. Hear the disgust in his voice. Hear his words get lost in his throat as he struggles to comprehend what those monsters in front of him were capable of. Without changing a single move in the match, that small detail alters the entire tone for the better. This is one of many examples where it feels like WWE is failing where NXT is succeeding right now. Of the many, many hours of WWE programming on each week, NXT's is the only one that feels
important
. The fallout of those two shows has seen the majority of internet wrestling fans using NXT's successes to voice their disgust at the current WWE product. They see the failings of the main brand, look to NXT and don't see those same failings. According to them, this points to a fundamental problem with how the main WWE brands do business, and that the WWE should start taking lessons from the way NXT do things. But what would happen if the two brands actually did switch places. What would happen if the NXT show was put on the USA Network on Monday nights? What if Vince McMahon ran NXT, and Triple H ran the rest of WWE programming? NXT would be relegated to pointless dance contests and meaningless "big men" fake-punching and Raw would go back to creatively-written "proper" wrestling, right? Well no, actually. Here's why...
Michael Palmer
Michael Palmer is a contributor at whatculture.com and thelineofbestfit.com, and he probably likes WWE slightly more than most people would call "healthy".
See more from Michael