5 Terrible UFC Fights That Ended Via Highlight-Reel Knockout
Even when the action is lacking, there's always potential for a big knockout...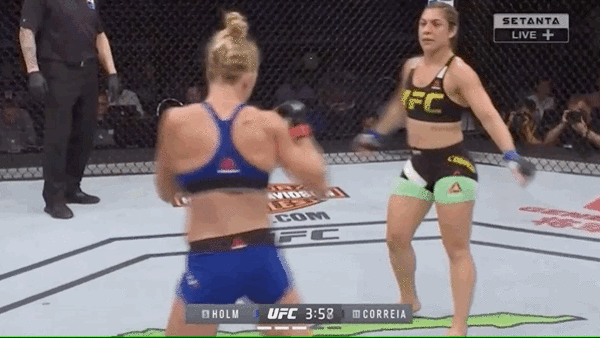 Have you ever been excited about an MMA fight? Of course you have! This is the most unpredictable sport on the planet that we're talking about. However, there are two sides to the coin when it comes to such a wide range of outcomes.
When two colossal power punchers are thrown together, everyone expects a short night for one of the competitors. Either that or an all-out slugfest. Take the 2018 "clash" between Francis Ngannou and Derrick Lewis as a prime example.
They were arguably the two hardest hitters in the division with title implications on the line. There was no possible way that the fight could suck, right? Wrong. It was one of the worst "fights" in UFC history, if not the worst fight.
Even in the most heated of rivalries like Quinton "Rampage" Jackson vs. Rashad Evans, things don't always translate the same way once the Octagon door closes. Though to be fair to that fight, there was more action than Ngannou vs. Lewis ... not that that says much. It just came in the form of Evans putting on a one-sided wrestle fest to get the win.
Like most things in life, it goes to show that there is a negative to every positive in MMA. And very rarely have we seen the most extreme variations of that play out inside the Octagon.
5. Cezar Ferreira Vs. Sam Alvey
For anyone that's been following the career of "Smilin'" Sam Alvey, you'll know that his ceiling was reached as the MFC middleweight champion. However, he was able to find some success in the UFC after that run.
Alvey was a contestant on season 16 of The Ultimate Fighter but never managed to impress enough to get a contract off of that endeavor. Someone that did fully capitalized on their time on the show was a future opponent of Alvey's in Brazil's Cezar Ferreira.
Ferreira won the inaugural season of the Brazilian version of the show when he beat Sergio Moraes at UFC 147. Four fights later and he found himself matched with Alvey in a home game.
During this time, Alvey would develop a style that saw him wait to pounce on his opponents. Meaning that he would wait for as long as he had to until his openings presented themselves. His fight with Ferreira was a prime example of that.
The Brazilian struck his opponent almost at will and even broke out some flashy moves that couldn't find their home. The first round started to bleed away and Alvey hadn't landed a single shot after really only attempting a knee early on. An upward elbow attempt from Ferreira would get through and he followed it with a left straight that Alvey countered with a right and left hook to send Ferreira flying. It was a vintage ridiculous Alvey knockout. A sight that only came after he did nothing all the time prior.