5 Things AEW Must Steal From WCW (And 5 It Shouldn't!)
WCW is Tony Khan's historical guide to turning AEW into a true WWE competitor.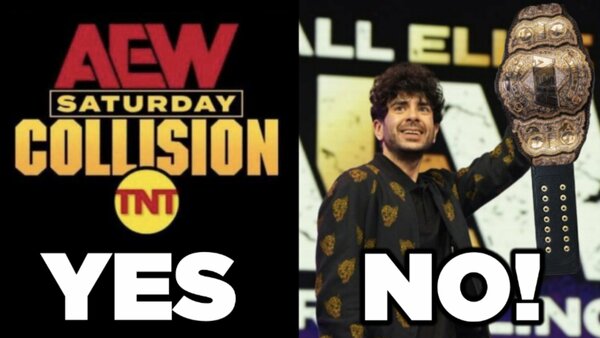 WCW was derided when it whimpered out of business and got gobbled up by one-time rival Vince McMahon for a modest sum back in 2001. The formerly-competitive promotion's final year was like a handy guide to future promoters on what not to do, but time has been kind to 'Dubya-C-Dubya'.
People miss it, which is why AEW's relationship with TNT/TBS was like a welcome hug for old school fans when Dynamite launched in 2019. Tony Khan's product was immediately presented as the future of pro wrestling, but it did have a retro flair many enjoyed (and continue to do so in 2023).
Now, with Collision launching on 17 June, the WCW comparisons have started all over again. Khan's new show has a distinctly Nitro-esque aesthetic already, but his latest weekly is more akin to Thunder than Eric Bischoff's Monday flagship. That might be true in more ways than one when it properly gets going.
So, what should AEW steal from WCW? Also, what should the company actively avoid doing post-Collision launch? Those who don't learn from the past are doomed to repeat it, they say.
That might not be the worst idea in some respects...
10. Yes: Themed Pay-Per-View Sets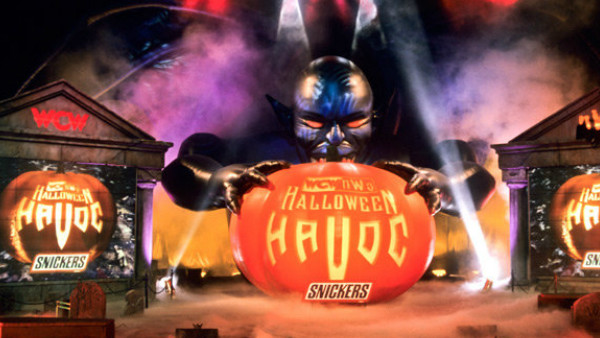 Themed pay-per-view sets are the kind of thing you'll always see pop up on lists like this. Older fans yearn for the magnificence of Halloween Havoc 1998, or the glory of those big swinging hooks from Backlash 2001 over on the WWE side. That'll never change, and it's something Tony Khan should bring back.
Why not? He'd rule the roost here, because WWE is far too obsessed with giant screens and CGI overlays to bother with physical set piece design these days. WrestleMania is a notable exception, but WCW did it better overall. They actually always did, and a quick look back at classics on the Network/Peacock proves it.
There was a unique personality to most WCW sets during the 1990s, and that's the vibe TK should plunder. His pay-per-view stages, sadly, have started to drift into boring WWE territory. That's a missed opportunity when AEW only produces a handful of these specials per year.
They need to feel, well...special again.