5 Ups & 1 Down From AEW Dark (Mar 24)
Welcome, one and all, to Squash Match City, Florida.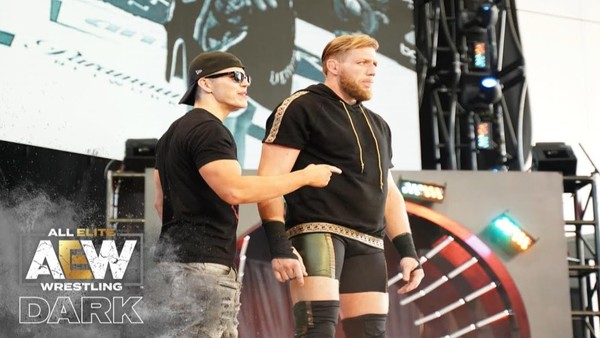 All Elite Wrestling adopted an interesting strategy with this week's episode of Dark, opting to air all six matches taped at last week's Dynamite show at once rather than holding onto the footage for future episodes.
This is a risk. There's no telling when the United States will shut down and the promotion will no longer be able to create new content. With Orange County, Florida issuing a fortnight-long "stay at home" order effective from 11pm on Thursday, one would expect similar measures to creep up the state before long, rendering AEW unable to continue in Jacksonville. We know from Dave Meltzer's report on the promotion's plan to filmi as much wrestling as possible this week that they're cognizant of this, so let's see what comes out of Daily's Place tonight.
A 50-minute show built largely around indie freelancers and squash matches, this was a fun way to spend a chunk of your Tuesday night. Jake Hager, the newly-formed Natural Nightmares, Kip Sabian, and more were all given spotlights, and from their showings, it'd be a surprise if we didn't see some of the newcomers again down the road.
Let's light the fuse...