5 Ups & 3 Downs From AEW Rampage (Mar 4)
AEW books two surprises; CM Punk goes ROH; Rampage features a MOTY candidate.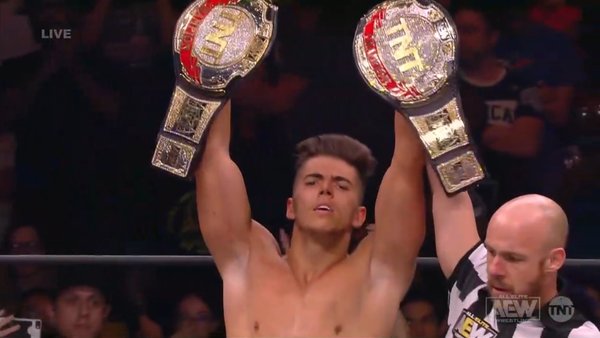 Sammy Guevara = Rampage MVP.
That's quite the statement considering this was a strong episode of wrestling telly from the AEW crew. Tony Khan booked a surprise run-in, a comeback that solves one key problem in the women's division, and the boss decided to hold back on a CM Punk promo that...well, you need to see it. Simple as that.
Rampage also had one of the best TV matches from 2022's first few months - this is the kind of triple threat that people will (hopefully) be talking about for a long time to come. Look out for it on 'Best Of' lists nearer the end of the year. It was seriously, seriously good, and even a minor gripe explained in the 'Downs' section couldn't kill it.
Annoyingly though, some heel stupidity wrecked a backstage promo, and the main event wasn't as hot as it arguably should've been. All Elite might not mind that, but a rising star like Ethan Page could look back on this as a missed opportunity.
Oh well, Revolution awaits this Sunday. Friday's show, warts and all, was a cracking lead-in for AEW's next big pay-per-view.