5 Ups & 3 Downs From Last Night's WWE SmackDown (Nov 7)
2. Phenomenal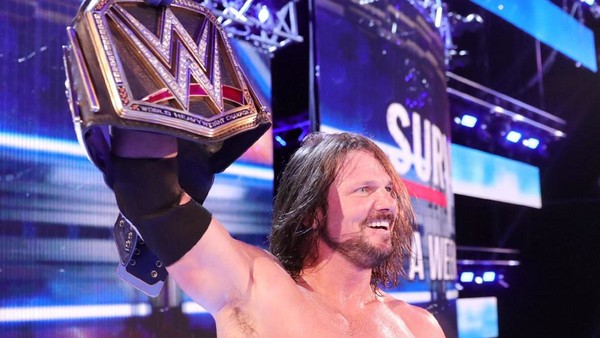 There's time still to consider the ramifications for Jinder Mahal now he's no longer WWE Champion. But in typically twisted pro wrestling fashion, if Tuesday 7th November was the last evening Mahal ever spent with his precious title, he remarkably...did it proud.
It's easy to give credit to the best wrestler in the entire company for giving useless drone Mahal his best match by a country mile, but the quality of the contest shouldn't be lost to a review lauding AJ for delivering what was his standard fare.
For better or worse, Styles has become a modern day Bret Hart. An artist that has chosen a 20x20 canvas to grace with his work, he's also now a fiercely reliable pair of hands to grip on to the company's primary prize in times of strife. Hart lived and breathed his title reigns, but Vince McMahon always utilised them for entirely different reasons. Casting an eye over the Survivor Series card, he's done exactly the same here. The only hope beyond is that as a gold-holder himself, 'The Phenomenal One' has a better night with 'The Beast' than Samoa Joe and Braun Strowman could.