5 Ups & 4 Downs From WWE SmackDown (Aug 12)
Hit Row returns; WWE makes the Intercontinental Title look awesome; Ronda Rousey = money.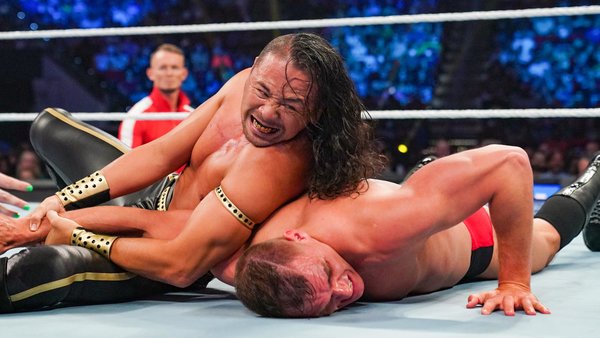 Wrestling fans have always stuck by the cherished Intercontinental Title even when WWE really hasn't. Vince McMahon's love/hate relationship with the thing is well-known; one minute, the old boss wanted to push the secondary prize as important. The next? It was just a prop that meant bugger all.
Hopefully, that infuriating up and down booking stops now.
This week's episode of SmackDown certainly went a long way towards restoring pride for the put-upon strap. Gunther has been a fine champion to date, but a champ is only as good as the challengers WWE lines up for him. Credit must go to everyone backstage for handpicking Shinsuke Nakamura then, because he was the ideal man to go up against the 'Ring General'.
There was defo more good than bad on Friday, but the bad was...irritating. WWE needs to figure out this women's tag-team title scene fast, and they could also do with moving away from heel vs. heel feuds that won't really go anywhere anyway.
Here are all the 'Ups' and the 'Downs' from WWE's latest (Roman Reigns-less) effort on FOX.