5 Ups & 5 Downs From AEW Double Or Nothing 2023
All Elite Wrestling offers all-timer action hand-in-hand with all the same recent creative concerns.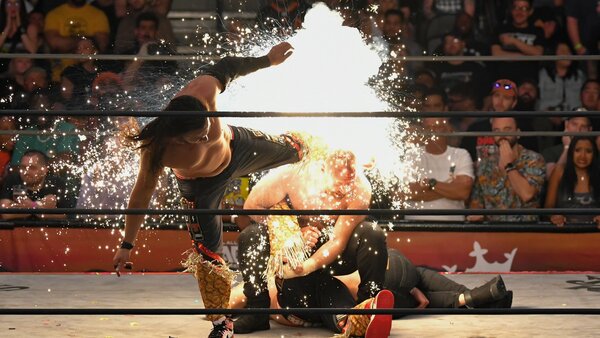 Is it possible for there to be an outright bad AEW pay-per-view in 2023, or for that matter at all?
That was the (admittedly generous) question being asked ahead of the fourth edition of AEW's tentpole Las Vegas supercard, thanks to yet another wildly uneven build and yet another card that promised - literally in the case of Anarchy In The Arena after Jon Moxley's go-home Dynamite promo - at least one match to be in conversation for the best of the year.
Double Or Nothing 2023's card was stipulation-heavy but otherwise disciplined on paper, but could The Blackpool Combat Club, The Elite, and especially The Four Pillars use their collected years of main event poise and experience to ensure the show's biggest offerings were etched into memory as fans left the T-Mobile Arena?
And to at very least cast an eye at the elephant in the room if not quite acknowledge it, could those 12 men in particular - those with the biggest spots, facing the biggest acclaim for things going well and loudest complaints for if and when they haven't - silence the constant whispers about a 13th that stands to walk back in and be the subject of every single conversation for the next few weeks?