5 Ups & 5 Downs From AEW Dynamite (18 May)
Two Jokers debut, Page battles Takeshita, tag teams ride the promo train, and more.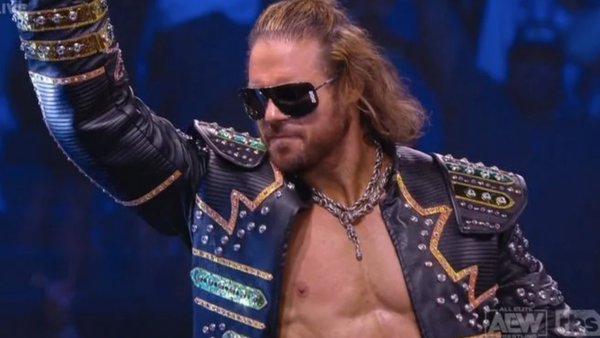 One of the most hurried episodes of AEW Dynamite in the show's history played out in Houston, Texas last night, as another stuffed-to-the-gills lineup struggled to breathe during the penultimate pre-Double or Nothing warm-up.
That AEW often fails to give big moments enough time to settle is an enduring complaint. Last night, it was at the forefront. Dynamite moved at 100mph in good and bad ways, with exciting, fast-flowing action moving swiftly into segments and angles that felt disposable and expendable because of their brevity. It's a consequence of having too many wrestlers, too many mouths to feed, and not enough screentime, and one the company would do well to resolve.
At least one of Dynamite's biggest matches suffered as a direct consequence of this. Multiple storylines feel undercooked heading into Double or Nothing, too, which is far from ideal with only a week-and-a-half to go.
Match-wise, the Owen Hart Foundation Cup tournaments were furthered through bouts featuring Jeff Hardy, Adam Cole, Britt Baker, and two Jokers. 'Hangman' Adam Page faced DDT star Konosuke Takeshita with CM Punk watching on, while Wardlow suffered through 10 lashes as his march towards MJF continues.
Let's light the fuse...