5 Ups & 5 Downs From AEW Dynamite (25 May)
Wardlow lands MJF match, CM Punk crawls inside Page's head, Double Or Nothing build continues.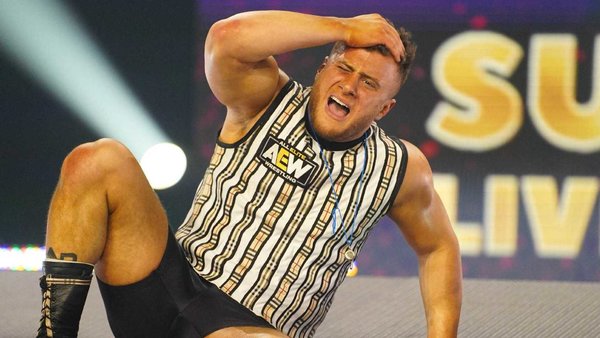 All Elite Wrestling celebrated its third anniversary with an episode of Dynamite that fell right in with recent patterns, oscillating from "effective" to "unsatisfying" on a segment-to-segment basis, with big moments rushed through and not given time to resonate.
This is a very hyperactive television show at the moment. It's becoming a worn-out point, admittedly, but one worth repeating when the insistence on jumping around without ever settling continues to have a detrimental impact. Dynamite, for all its plus points, is stuttering, and it has resulted in the Double Or Nothing build becoming one of the most undercooked in AEW's three-year history.
Nonetheless, there were big questions to answer last night. Wardlow faced Shawn Spears inside a steel cage with a shot at former paymaster MJF on the line, while the two Owen Hart Cup Tournament finals were yet to be determined (though one has to wait until Rampage). Elsewhere, big names Jon Moxley, Eddie Kingston, FTR, Samoa Joe, and Jungle Boy were all on the lineup.
The pay-per-view will likely work out. AEW has earned that level of trust. Still, it's a shame that the go-home show couldn't elevate it beyond a cool-looking array of match graphics.
Let's light the fuse...