5 Ups & 6 Downs From WWE WrestleMania VIII
The Grandest Stage Of The Fall.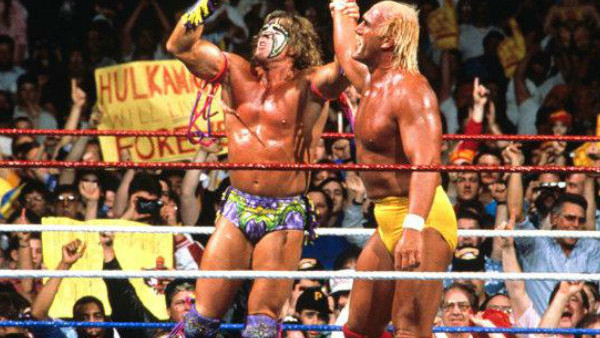 With a nod to the lads over at OSW Review, "Happy Days Are Here Again!"
The climax of WrestleMania VIII saw Ultimate Warrior and Hulk Hogan taking the show off the air just as they had done two years earlier, whilst Randy Savage and Bret Hart took home singles gold to highlight the health of the company going into the new wrestling year.
That was, at least, what Vince McMahon wanted and needed his audience to think. The smoke and mirrors were required to keep as many in the bubble whilst those outside of it tore his company to pieces. WWE was scandal-ridden, with the alleged sex, drugs and debauchery of the 1980s finally catching up to The Chairman and some of his most high profile performers.
'The Hulkster' was subsequently bailing, driving every other panicked decision around this time in the process, for better and worse...
(Other WrestleMania Ups & Downs? We got 'em: I, 2, III, IV, V, VI, VII)