5 Ups & 6 Downs From WWE WrestleMania XV
The Ragin' Anti-Climax.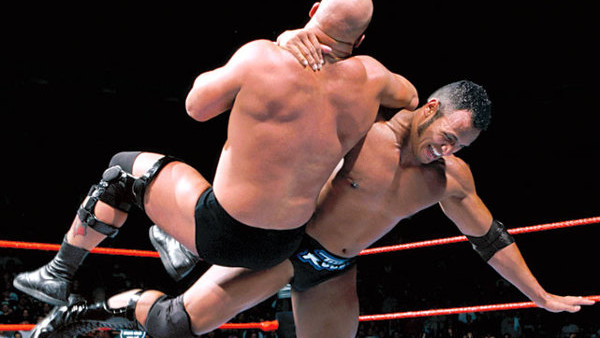 The incredible conclusion to WrestleMania XIV was just another 1998 moment made perfect by one of Jim Ross' iconic calls. "The Austin Era has begun" was the sort of line 'Good Ol JR' was always excellent at deploying at exactly the right time. His storytelling did as much - sometimes more - as the wrestlers themselves when it came to getting over the chaos and carnage of the day.
It was for that reason Stone Cold Steve Austin and The Rock insisted upon his presence for their WrestleMania XV headliner. 'The Rattlesnake' knew his close friend would do much to flesh out the lashings of daftness that defined the time and at least make their brawl feel like the main event on a 'Show Of Shows' full-to-bursting with weirdly similar scraps.
The best of the rest of the Attitude Era were ready to cap off a tumultuous decade of WrestleMania's with the most barmy of the lot - even if it meant sacrificing in-ring quality almost entirely. Typically, it fell to one man to save the show on that front, but we'll get to his unenviable task a little later.
(Want more WrestleMania Ups & Downs? We got 'em: I, 2, III, IV, V, VI, VII, VIII, IX, X, XI, XII, 13, 14)