5 Ups And 3 Downs From WWE NXT (Nov 25)
Which team gained the advantage coming into NXT TakeOver: War Games?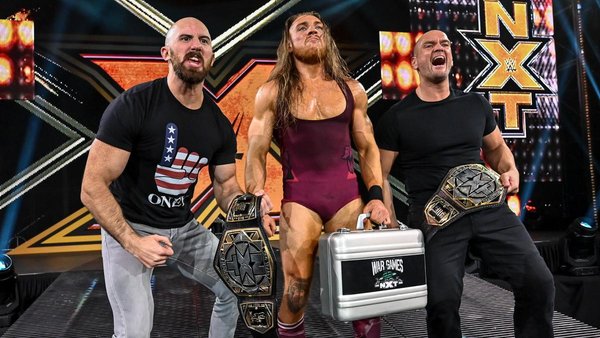 With NXT TakeOver just two weeks away, you felt the black and gold brand had to start pulling the trigger on a number of feuds coming into their signature car-crash event. And pull the trigger they did.
War Games teammates were recruited, bonds and bodies were thoroughly broken and mind-numbing programmes were prolonged with the announcement of stupid as hell stipulation matches. OK, not everything left us licking our lips at the prospect of the next TakeOver event.
But, those few hiccups aside, NXT did a stand-up job of making its audience give a damn about two sure-to-be hellacious team wars, an impending triple threat featuring two dudes we've already seen battle on countless occasions and a returning star who has failed to set the world on fire in recent weeks.
But which team gained the War Games advantage out of the Undisputed Era and Pat McAfee and co? Which top star clarified rumours regarding her NXT future? And did Kevin Owens' night in the commentary deliver the goods we prayed it would?
There's only one way to find out...