5 Ups And 7 Downs From WWE Backlash 2020
Very good, not greatest, main event somewhat redeems sloppy, disjointed PPV.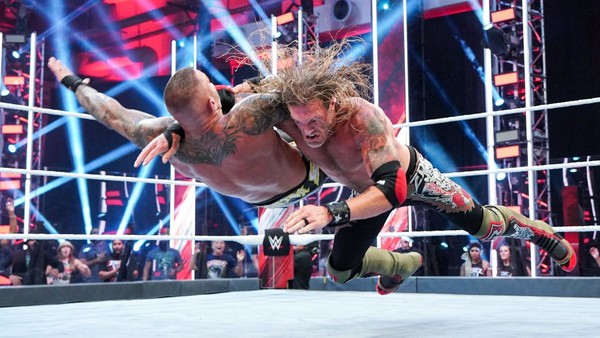 WWE Backlash 2020 was basically billed as a one-match PPV, focused almost entirely around the Greatest Wrestling Match Ever, pitting Edge against Randy Orton.
Despite that billing, no one in their right minds were expecting that from these two talented wrestlers. But that doesn't mean that we can't take swipes at WWE for false advertising. The company, however, did deliver a solid main event, and when you talk about false advertising, you can look no further than the non-existent Street Profits/Viking Raiders tag title match.
Backlash had a couple nice moments – the WWE Championship match was overall solid, Edge/Orton was entertaining, and Jeff Hardy/Sheamus gave it a good go – but the PPV was sloppy, with some poorly constructed matches, and the worst canned heat in recent memory.
Worst of all, we got more cinematic "wrestling" from the film school dropouts, which made zero sense and only served to confuse and infuriate fans like this writer who had given WWE a wide berth on the Profits/Raiders rivalry segments. The company basically flushed all the goodwill they might have built up in the name of "entertainment," but it was more like a low-rent college video.
With that said, let's break things down and see how the PPV shook out. Let's get to it…
Scott Carlson
Scott is a former journalist and longtime wrestling fan who was smart enough to abandon WCW during the Monday Night Wars the same time as the Radicalz. He fortunately became a fan in time for WrestleMania III and came back as a fan after a long high school hiatus before WM XIV. Monday nights in the Carlson household are reserved for viewing Raw -- for better or worse.
See more from Scott