5 Ups And Downs From Last Night's WWE Raw (Dec 15)
1. The New Day Is A Ploy, Right?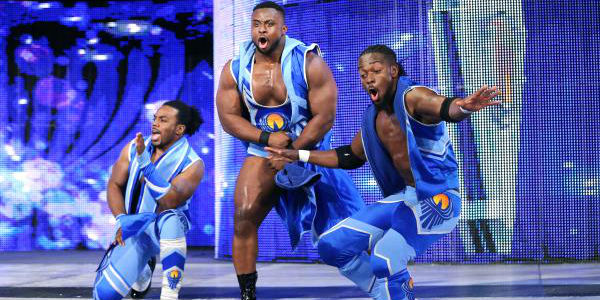 We€™ve now seen the trio New Day in action a few times, and it really is just Kofi Kingston, Big E and Xavier Woods in matching tights with a positivity-preaching gimmick. Maybe it€™s just slow to catch on, but they just aren€™t getting a good reaction from fans. Even when he was jobbing left and right, Kofi still got a good response from the crowd for his offense. That seems to have ebbed as part of this stable. Monday night, the crowd seemed more interested in chanting for CM Punk and even NXT than New Day. When Xavier Woods got the €œhot tag,€ the fans actually turned on him, booing his offense. The conspiracy theorist would suggest that the New Day is a ploy to get fans to turn against three longtime faces, leading them to turn their backs on the fans and thus let them re-launch themselves as a more serious, edgier group closer to what they originally seemed to be back in the summer. Think of shoving an overly happy and positive Rocky Maivia down the fans€™ throats. New Day€™s positivity, clapping and smiling is almost too saccharine to be genuine. Or maybe Vince McMahon really thinks this is how you push three young black wrestlers in 2014.