5 Wrestlers Who Should Join WWE's Social Outcasts Stable
Calling all badly booked WWE stars...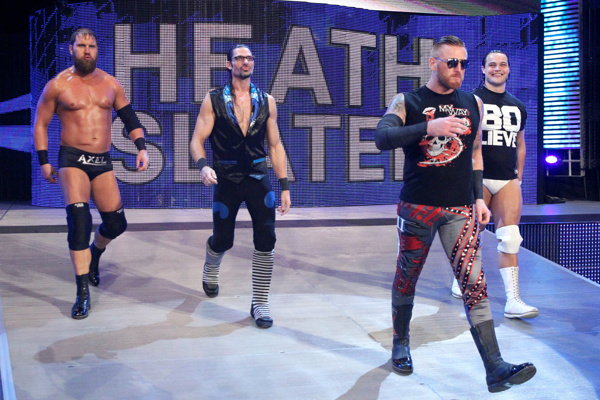 As I was live tweeting RAW over at @WhatCultureWWE on Twitter, I was preparing for Dolph Ziggler to have a random mid card match with a talent when all of a sudden Heath Slater appears with Adam Rose, Curtis Axel and Bo Dallas. I immediately perked up and wondered what was going on. Was this 2016's answer to the J.O.B Squad? The 4 stars seemed to be so out of place together that it kinda worked. The mismatch of personalities kind of matched. Then, when Slater scored a pinfall over Ziggler and the four cut passionate promos on their new partnership, it suddenly seemed that WWE was putting these four under-utilized talents together to create a faction that might give them something substantial to do on WWE Television. Then I got to thinking, if this faction of Social Outcasts takes off, there's no reason they couldn't add more talent to their stable. Back in the late 1990's and early 2000's, there were plenty of factions ranging from mid card groups to main event teams, and this group could be the much needed boost that these guys need to get more time, more matches and more focus as characters. With that in mind, here are the 5 acts, I'd like to see join WWE's Social Outcasts in 2016....