6 Absurd Wrestling Championships You Won't Believe Existed
3. WWF Canadian Championship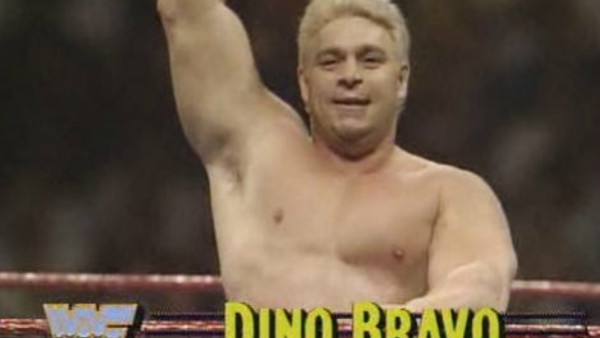 Dino Bravo had the less than prestigious honor of being the one and only WWF Canadian Champion.
In 1985, Vince McMahon wanted to help shore up his promotion's fan base in Eastern Canada, a region the company held many events in during that period.
Instead of having Bravo, a French-Canadian wrestler who was extremely popular in that portion of the world, win one of WWE's more established titles, they opted to create the WWE Canadian Championship.
The belt was defended exclusively in Canada and usually at house shows. The title was seldom mentioned on television, suggesting the WWF wasn't eager to formally recognize the Championship.
Dino Bravo had little to gain by defending a title at Canadian house shows that most of the fans in attendance likely didn't even know existed.
When he left the company briefly in January 1986, the WWF decided 157 days was enough for the pointless title, and thus the WWF Canadian Championship was permanently vacated.