6 Ups & 0 Downs From AEW Rampage: Championship Friday (June 2)
An outstanding hour of professional wrestling, and not one AEW title in sight?!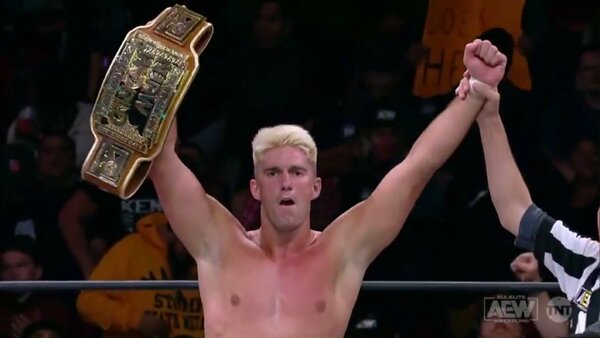 This week's edition of AEW Rampage featured four title bouts, and exactly none of them were for first-party championships! Regardless, the quality of pro wrestling on offer was so high that it'd be ridiculous to criticise Tony Khan for that. Yes, your writer will happily eat some sh*t regarding prior moans there.
Friday's show was an excellent watch from start to finish.
There's simply no room for bitching or complaining about the lack of All Elite focus. Rampage served up a scorching lucha three-way, a spirited women's division battle, and no less than two technical showcases that honestly brought the best out in young AEW full-timers.
You'd struggle to get this kind of variety elsewhere in just one hour of television, and that'd be one hell of a selling point for the broadcast going forwards. Rampage has taken a squash match-style pounding for the longest time, but if it becomes a weekly vehicle for wrestling this top notch after Collision's launch, then nobody will be grumbling.
The episode was better than most 'Battle Of The Belts' specials All Elite puts on too. It was really, really good. Here's why you should check it out...