6 Ups & 3 Downs From AEW Dark (Feb 9)
Joey Janela and Jack Evans drop bombs, PAC brutalizes, and Tay Conti flourishes on AEW Dark.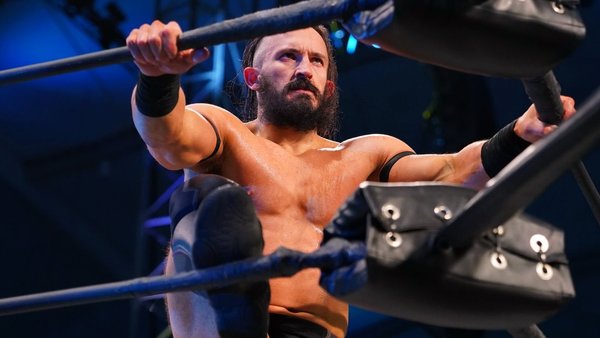 A leaner episode of AEW Dark this week, coming in at just one hour and thirty-seven minutes compared to the usual two hours. Such moves are always appreciated in this era of extreme content oversaturation, with the key reason for the shorter runtime a move AEW should have made months ago: jobber entrances.
The only enhancement talents to get their own ring-walks where those positioned just above pure jobberdom. Lee Johnson, Aaron Solow, and Alexa Gracia, basically. Everyone else started in the ring, shaving a decent chunk of time off of Dark - and fingers crossed the format stays this way. Pure enhancers don't need entrances.
A fun show, here, with one specific match several levels above the usual Dark fodder. Sure, padding records and warming wrestlers up for Dynamite remained the main goal, but some of the squashes ruled hard as well. For the most part, Dark did its thing and did it well.
PAC, Brian Cage, Nyla Rose, and Red Velvet were amongst last night's squashers. Elsewhere, Joey Janela and Jack Evans met in a competitive singles match, SoCal Uncensored warmed Lee Johnson up for Peter Avalon and Cezar Bononi, and The Acclaimed dropped a new rap video.
Let's light the fuse...