6 Ups & 3 Downs From AEW Dynamite (21 June - Review)
Everybody knows who Kazuchika Okada is on a mostly great Dynamite.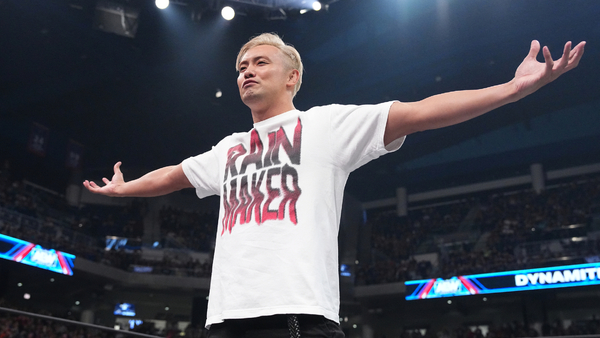 On paper, this was a very Tony Khan-looking Dynamite.
Busy, chaotic, a wildly uneven prospect threatening as much mid action as perfect matchmaking, how could he even fit it all in? After the eight announced segments and a heavily rumoured CM Punk appearance, there was the small matter of an apparent, entire tournament (!), details of which were kept vague.
Tony Khan has never booked a Dynamite that has exceeded seven matches. Aside from the 'Blind Eliminator' tournament, he booked five ahead of last night. Wasn't that a minimum of eight matches (!), including two semis and the final? Wasn't that the least one could reasonably expect of a tournament? And wasn't that insane, considering that Khan had already promoted three separate talking segments and had an entire PPV undercard, just five days away, to build and promote?
The copy was strange; on official channels, AEW promised to promote a tournament. Not a match. Not the 'Blind Eliminator Tournament Starts Tonight!'
A...tournament. This isn't bad faith - nobody really expected an entire tournament - but the promotion of it was needlessly vague.
Was this as weird as it seemed? Was a rumoured reboot of Lethal Lottery as strange and unsuccessful as the original WCW version? Did all of this get in the way of the Forbidden Door build?
Was there enough time, and was it a good one?