6 Ups & 3 Downs From IMPACT Wrestling (2 Dec)
W. Morrissey boots Moose, JONAH squashes his way to victory, Rachael Ellering wants Ultimate X.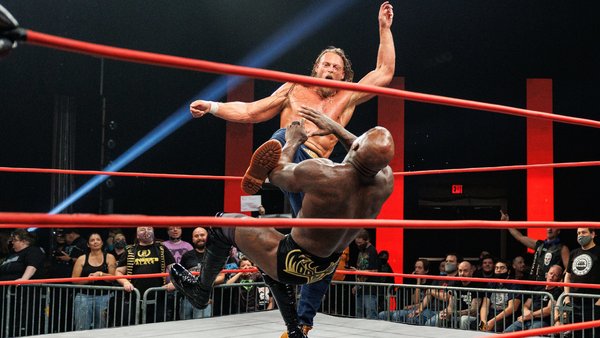 Coming off of last Thursday's Wrestle House 2 special, IMPACT Wrestling desperately required a solid episode. While the concept of Wrestle House is sublime, it doesn't work well when the entire IMPACT broadcast is centred around it, hence why this episode had to be, at the least, 80% excellent.
It was achieved, as the Ups to Downs ratio explains, with one or two really enjoyable matches coupled with a thunderous in-ring debut and a split between an alliance to balance out the in-ring action with a memorable moment from the episode.
That came in the evening's main event, with Moose and W. Morrissey battling Matt Cardona and Eddie Edwards en-route to the Hard To Kill headliner.
That headline attraction will see both Morrissey and Cardona challenge Moose for the World Title, a three-way with tons of potential. Given IMPACT's high standard of pay-per-views throughout 2021, it was crucial they began 2022 with a bang.
Elsewhere on the episode, Chris Sabin battled Matthew Rehwoldt, JONAH made his in-ring debut by flattening Jai Vidal, Rachael Ellering stepped up her game vs. Savannah Evans ahead of the knockouts Ultimate X match, and Heath and Rhino continued their feud vs. Violent By Design.
Let's get to it...