6 Ups & 3 Downs From WWE SmackDown (Nov 25)
Becky Lynch returns; 'SmackDown World Cup' shocks; Rhea Ripley is...scared?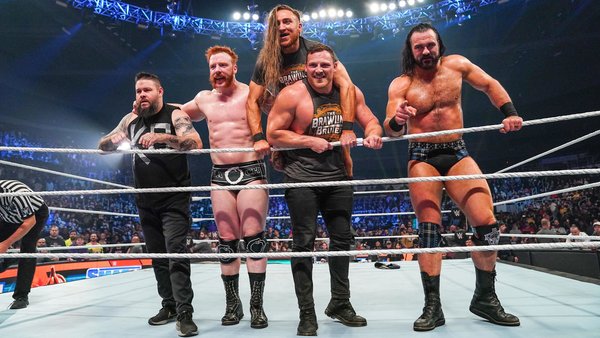 SmackDown was WWE's last chance to scream, 'WATCH SURVIVOR SERIES!'.
The pay-per-view's build hasn't been perfect, but the addition of WarGames is certainly 100x more interesting than the dreary Raw vs. SmackDown tripe fans are usually served up this time of year. Plus, both the men's and women's cage bouts have some cunning little subplots pinning them down.
Perhaps the two biggest stories coming out of Smackers is that Becky Lynch is back and the babyface men's team now has the numbers advantage on Saturday night. That's an interesting decision, because it's typically heels who take the initiative during WarGames. However, it's hard to be mad at it.
It's hard to be mad at most things Triple H's WWE is trying to do, being honest. There's been a concerted effort to rebrand a traditional supershow, and 'The Game' recognises the value of a star comeback. Sadly, he's also falling into the same trap Vince McMahon did by starting tournaments then losing interest in their initial purpose.
Stay tuned for more on that, and for all the 'ups' and 'downs' from Friday's latest.