6 Ups & 5 Downs From WWE Raw (29 May - Results & Review)
Rollins celebrates, Money in the Bank season begins, Cody challenges Brock.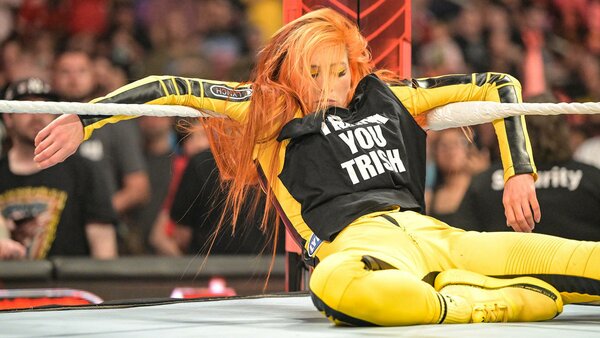 Coming out of a major PLE, the big Raw talking points clearly had to be the new World Heavyweight Champion and Cody Rhodes' future.
And while the new world champion was indeed on Raw and even wrestled in the main event, his title was little more than a giant accessory. Rhodes, meanwhile, acknowledged his arm was broken, but he said his fighting spirit never wavered. He called out Brock Lesnar and issued an open challenge, but we won't see that for a bit while Cody is recovering from his broken arm.
Raw also gave us the first two qualifiers for the Money in the Bank ladder match, with Ricochet and Shinsuke Nakamura earning spots in the match. Both men are faster and more agile than the men they beat, Miz and Bronson Reed, respectively.
And of course, we crowned new WWE Women's Tag Team Champions when Ronda Rousey and Shayna Baszler defeated three other opponents to win the vacant titles. This duo could be the one to really lend credibility to the women's tag titles, but time will seriously tell the case in this situation.
As usual, this show's peaks weren't all that high, while the valleys were a bit deeper but avoided serious issues. Call it watchable with some concerns.
Let's get to it…