6 Ups & 5 Downs From WWE Raw (Oct 2 - Results & Review)
One title match scrapped, another booked on the fly, stables in disarray.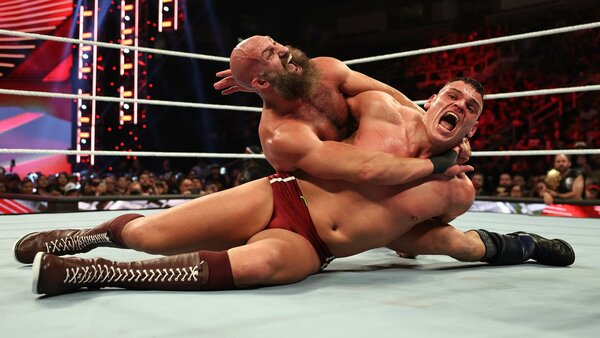 Diehard fans of WWE's product have to be loving the television the company is producing these days. Those fans can look past the impromptu matches, the late, nonsensical changes to plan, the childish antics, the over-reliance on various tropes, and other shortcomings and see a show that offers solid in-ring action, a plethora of dramatic angles, and colorful, compelling characters.
And bully for those fans. If that's their preference, so be it.
But someone who has grown annoyed at WWE's tropes like booking half the show on the fly (in-universe), breaking groups up or teasing dissension constantly, or regularly utilizing illogical booking decisions have got to be beating their heads against the TV at least a few times each week.
Monday was one of those nights where the good ranged from decent to really good, and the bad ran the gamut from questionable decisions to the worst WWE tropes coming out to play. Even though the ups outnumber the downs, the overarching negative themes throughout made this a frustrating episode at times, and one that felt like it was trying to cram two weeks' worth of story into one week.
Regardless, Raw still is far more watchable than when Vince McMahon fully ran the show, so that alone still gives it passing marks. But the small curve WWE is graded on remains.
Let's get to it…