6 Ups & 5 Downs From WWE WrestleMania 22
Downs...
5. A Little Big Problem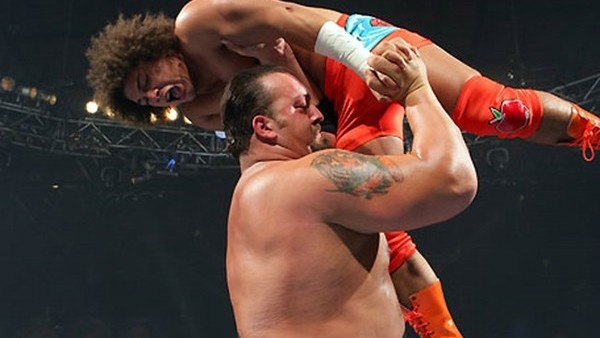 Not even Carlito's brand new colour scheme fooled audiences into feeling like this show-opener belonged that side of the WrestleMania start-time.
This was Raw fodder or less-than, yet Vince McMahon's massive love for his massive Tag Team Champions resulted in Big Show and Kane bantering off yet more midcarders that were still trying and failing to climb up the company's greasy pole.
In January, the Challengers had worked through the entire field in Raw's Elimination Chamber before running into unstoppable force John Cena. 'The Champ' was perhaps the only one man perceived to be stronger than both Champions, but it didn't prepare them for this 'Show Of Shows' squash. Buried in the middle of the card as a palette cleanser, this contest may not have felt as abrasive. As a curtain-raiser, it was punching above its weight.