6 Ups And 6 Downs From WWE Backlash 2016
The Stylish Era is upon us.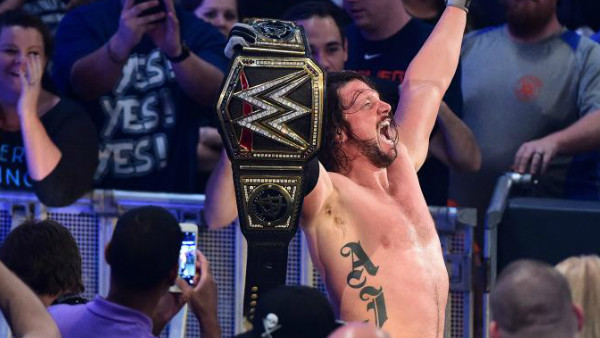 The first brand-specific PPV of the New Era is in the books, and the results are in… and the results are, "meh."
Backlash was going to have a tough mountain to climb after SummerSlam, and with a six-match card that was decimated by one of SmackDown's top stars suffering an injury, expectations had to be very low. Thankfully, the wrestlers managed to turn out a series of decent matches, with an excellent main event. Given everything, that could be described as a success.
We saw three new champions crowned at Backlash, though two of those were winners of brand new SmackDown titles. We saw the Miz continue his war of words with Daniel Bryan, as he laid into the GM and then mimicked him in the ring to make him seethe even more. We saw Alexa Bliss in pigtails. 'Nuff said there. We saw the Usos own their heel turn. And we saw AJ Styles steal the show in the main event.
But we also saw Randy Orton pulled from his match because he's never recovered from his SummerSlam match against Brock Lesnar. A new title holder had to make poop jokes. And the women's match had some disappointing moments.
All said, it wasn't a bad night to be a wrestling fan. So what springboarded to greatness and what got powerbombed through the mat? Let's get to it…