6 Ways To Work Paige VanZant Into WWE Programming
Is Paige the next UFC star to be WWE-bound?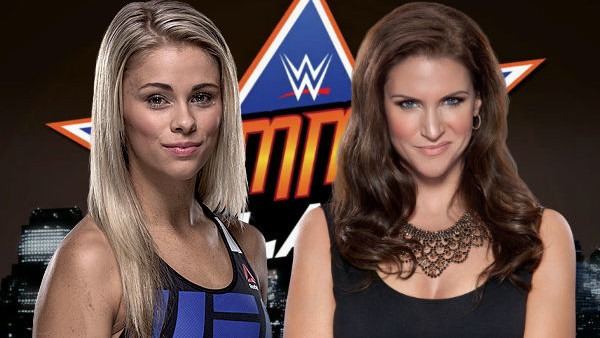 With Brock Lesnar making his return to MMA, it's almost certain that the wrestling/MMA crossover is far from finished. The next question then becomes: who will go back the other way? If one thing is for sure, it's that WWE know what's best for business, and there's no way Lesnar will go to the UFC without Vince McMahon's company getting something in return, officially or unofficially.
This week, UFC and Dancing with the Stars girl of the moment Paige VanZant's manager let slip that the WWE had been in contact, looking to possibly book her for SummerSlam. That opens up all sorts of interesting possibilities, especially given the timing of the news.
SummerSlam goes down in August and, following her runner-up finish on Dancing with the Stars (that gave a huge boost to her already surging popularity), VanZant was looking to return to the cage in September, possibly at UFC 202 alongside Conor McGregor. A SummerSlam appearance would certainly work as far as promoting her return to fighting goes, and another key name will be at the event in Lesnar.
Yet how could the WWE work the petite fighter into the fold? Would they link her with the Beast, given their common ground working for the UFC? Or would they book an angle in the women's division? How about mixing her up with the McMahon family?
Let's take a look at six possible angles for introducing Paige VanZant to the WWE world!
6. A Guest GM Role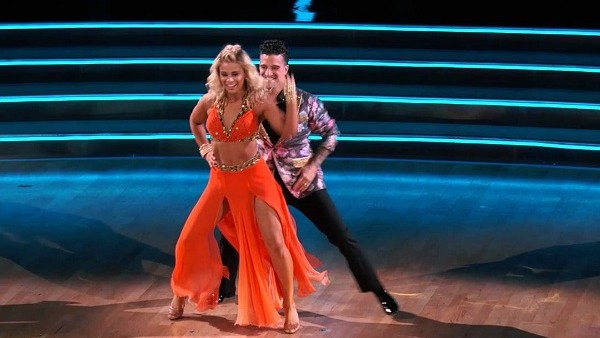 Hot off her stint on Dancing with the Stars, WWE could take the easy way out with Paige and introduce her as a guest GM. Either for RAW (since that's been a frequent way to introduce stars over the years), or at SummerSlam. Of course, a PPV event doesn't really need a General Manager, but hey, what's logic matter when you're introducing the girl of the moment?

There is some reason to think this could work out pretty well: it's almost a given that Paige would come into the WWE as a babyface, so having her in the GM role would allow her to put any number of heels in their place, while playing up her "cute but tough as nails" angle.

After all, in the UFC she trains with Team Alpha Male and is known as 12 Gauge - so any unpopular decisions she makes, she should certainly be able to back up.

If Paige is going to have any sort of future in the WWE outside of a one-off appearance, this might be the best route, as it would allow for her to test her chemistry with all sorts of WWE talents. However, it's far from the best/most popular option.