60 WTF Moments From WWE SummerSlam 2017
Vince McMahon's decision to lust over big sweaty men is validated...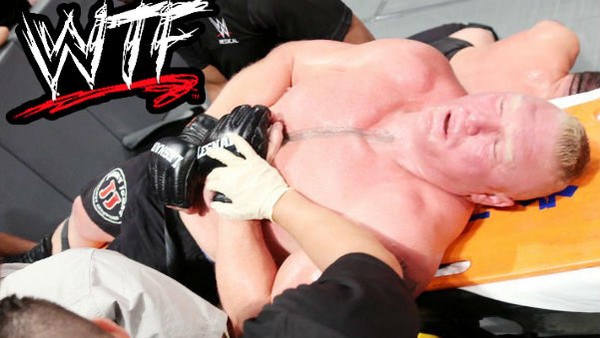 So SummerSlam was long wasn't it? If you were one of the idiots, like me, that braved the two hour pre-show and four-and-a-bit hour main show, you will have realised that a lot of what we saw was utterly pointless and the self-proclaimed biggest party of the summer would have been better if the sensational main event was all that was served.
Yes, I concede, Vince McMahon's penchant for big sweaty men is completely justified after the monumental clash between Messrs Lesnar, Strowman, Joe and Reigns. All we saw was four massive, strong neanderthals beating the living daylights out of each other and it was absolutely fantastic. Monster Among Men Braun, quite frankly, gave me life throughout the entirety of the bout. He's the best.
Other than that - a classic between New Day and The Usos in a match that was WrestleMania worthy never mind worthy of a pre-show billing - there wasn't too much to write home about regarding SummerSlam 2017. A lot of nonsense booking wasn't backed up by too much in the way of compelling action, which is a massive shame.
For the third year in a row NXT TakeOver: Brooklyn stole the weekend from its supposed bigger and more fancy brother as we take a look at all of the WTF Moments from SummerSlam 2017...
60. Really?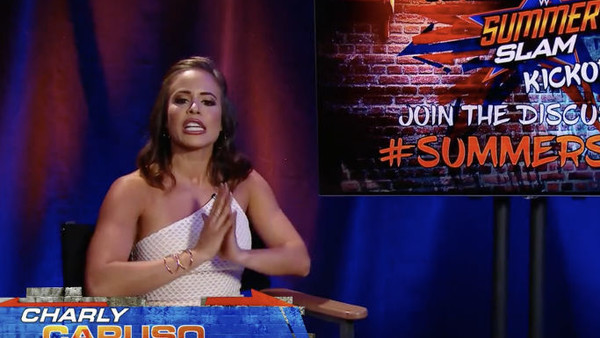 In the opening moments of the pre-show - yes I actually watched it for once - Renee Young passed backstage to Charly Caruso who hyped her imminent Twitter session with Dean Ambrose and Seth Rollins.
While greeting Mrs Ambrose, Charles rather bewilderingly said: "What's up, Renee? I am having the time of my life back here!" I can't have been the only person watching to give her words the old Miz 'REALLY?' routine...
How can she be having the time of her life when she's sat there all alone and alongside a television that doesn't have any channels?! Nobody likes their own company that much.