7 Best And 7 Worst Dressed WWE Superstars Of WrestleMania 37
From Omos to The New Day - Who looked great and who didn't?!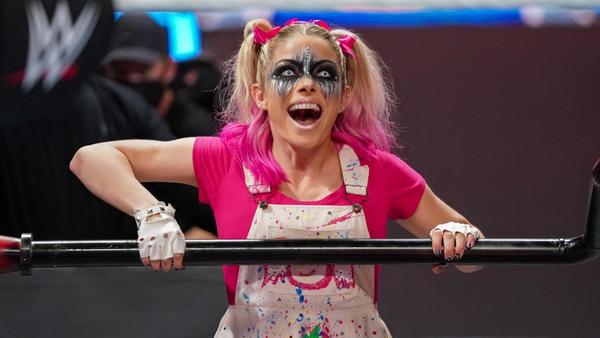 (Note to Editor: Hi Michael, thank you for the feedback. I hadn't noticed Ruby's Joker inspirations, but now that I have it makes the attire even better. I've rectified your points, but cannot edit the title of Liv Morgan to Riott Squad as it's locked in. Just wondered if you could do that for me. Thank you, Michael.)
WrestleMania 37 is done, and it's safe to say that it was highly memorable. The company put on a great showing, with some outstanding matches and moments that will live with the fans for a long time, and thanks to the two night split, it's easy to remember all of the great visuals on display.
Wrestling might present itself as a serious sport, but one of the most critical aspects of the show is the costuming. Seeing unique ring attire for the biggest event of the year is vital for making it feel special, and 37 hit the nail on the head with some of them. However, with others, that nail was going right into our eyes.
An honourable mention needs to go to Rhea Ripley's outfit, as the core of it was perfect, capturing that punk vibe that Ripley exudes so well. However, it might have been a little too punk, as the thing was falling apart, with metallic details constantly breaking off and the corset coming dangerously close to unravelling at times. Another mention are the ponchos, but a weather warning is a decent excuse for dressing badly.
With those out of the way, let's look back on this night and discuss who looked best and who needs to have words with their costume designers.
14. Worst: Kevin Owens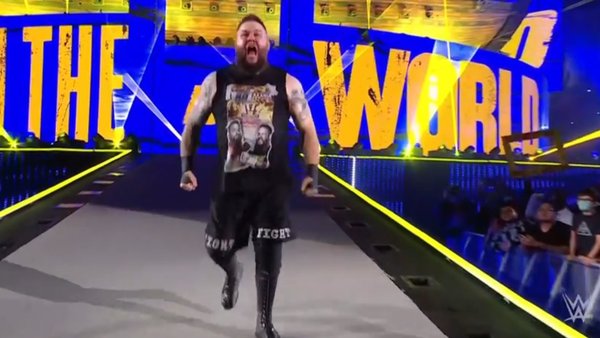 To be fair to Kevin Owens, overt showmanship isn't a big part of his wrestling persona. The Prize Fighter has never been an over-the-top character, as the grounded nature of his in-ring work and realistic personality is his appeal. With that being said, this is still the biggest wrestling event of the year, yet Owens came out wearing an unbelievably bland variation of his ring gear.
Typically, Owens adds a small splash of colour to his ensemble, such as some silver or red, but in this outfit, he simply came out sporting all black, with a merchandise vest shirt. This was disappointing, and it resulted in his ring attire looking very unremarkable.
WrestleMania is the showcase of the immortals, and Owens was out there looking like the most regular mortal on the roster. Although that might have been the intention, it puts him on the worse end of this list.
Still, stunning Logan Paul sure made up for his lack of flashy costuming.