7 Candidates Who Should Join WWE's Mex-Americans Stable
Are Alberto Del Rio and Zeb Colter planning on building a stable?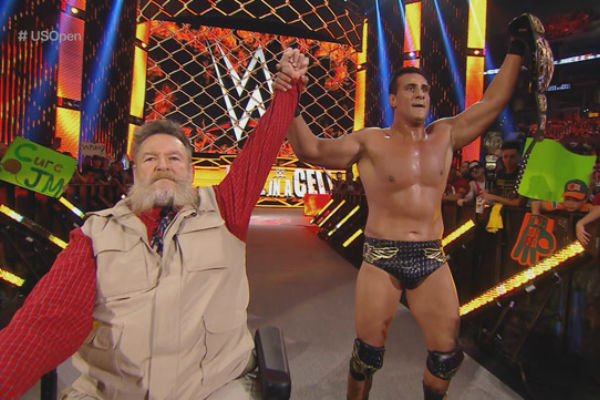 While for some, the return of Alberto Del Rio to WWE and his immediate victory for the United States Championship over John Cena seemed shocking in a negative way, there's a possible huge positive that can be taken from this situation. Del Rio's paired with Zeb Colter, aka Dutch Mantel, a territory-era veteran who knows how to get heat and get performers over in a way where they don't just stay over, but they make money, too. Thus, the Mex-Americans "stable" that seems to be in the offing isn't just a chance to get Alberto more heat, but could be a way to get over a ton of others, too. Also consider the fact that WWE appears to be working with AAA insofar as splitting dates for Del Rio. Consider that AAA had a huge part to play in the success of Lucha Underground, and there's probably one or two other performers -- aside from Del Rio -- who could benefit in being introduced to WWE via the burgeoning relationship. As well, there's a good number of performers already in WWE for whom this alliance could be beneficial, too. Here's seven performers we could possibly see get added to the developing Mex-Americans stable.