7 Hidden Meanings Behind WWE Money In The Bank 2020 Attires
WWE goes big on the funny, but 'Mella is still Money.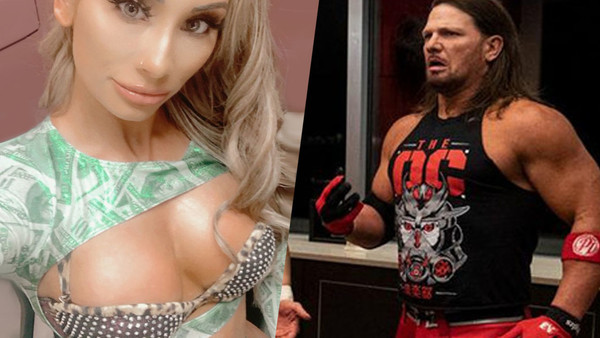 Money In The Bank attires, like wrestling itself, used to be fantastic.
Over the prior years, we've seen everybody from Lacey Evans to Kevin Owens deck themselves out in emerald in celebration of the the show's viridescent aesthetic. Wrestlers donning green and gold doesn't just make it explicitly clear what it is they've come to achieve; it looks lovely too.
What may sound like an idle distraction has added value in the current climate. The industry has rolled forward in the face of most others grinding to a halt, batting back criticisms and controversies as they always do to go on acting as if nothing's happening outside, unless you live in Stamford and your outside features 12 wrestlers trying to throw each other off the roof of the building.
Money In The Bank was atypically lean for a WWE show, gear included. Rarely will anybody espouse any regret for the company keeping it short and simple, but many of the wrestlers understandably felt the same way about spending time or money on special attire. These are barely the times to even be wrestling let alone going big on sartorial style.
For everybody that went to work last night, thank you. For the seven acts in particular that dressed to impress, here's a little more love...
7. The Miz & John Morrison Making Others Green With Envy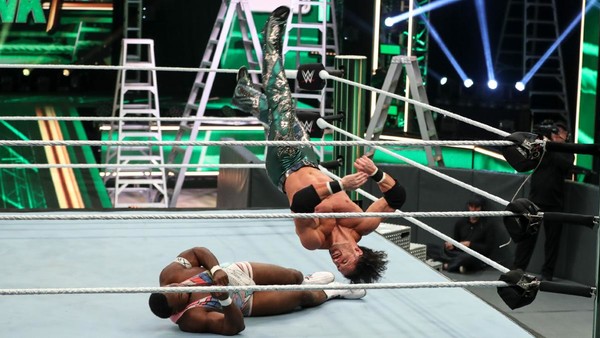 The Miz & John Morrison couldn't get the big win in a criminally drab SmackDown Tag Team Title match, but at least they looked the part trying.
This article will always make the time to note and appreciate tag teams that match all styles rather than merely those between the ropes, and the pair looked class mirroring one another in shimmering Money In The Bank green. Morrison's looked inspired by Miz since his return, with 'The A Lister' seemingly returning the favour here with a look that felt closer to 'The Shaman Of Sexy' than his own usual ensemble.
With no New Day gear to wax lyrical on this month, these were the pair to watch here, even in defeat.