7 Reasons Why The Undertaker Must Never Return
The Last Ride.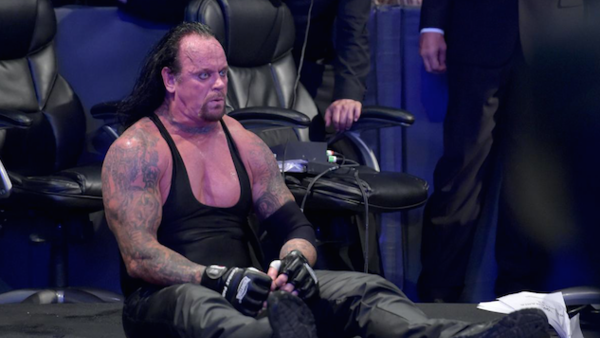 Battle-worn, aged beyond his years and catching his breath from another lengthy war, The Undertaker looked wistfully into the vast WrestleMania crowd, removed his gloves and symbolically placed them on the canvas.
Then, he came back in January 2017 like everything was fine and tried to win the Royal Rumble.
Yes, his WrestleMania 33 retirement earlier this year was not the first tease of a definitive departure for 'The Deadman'. It was admittedly though, the clearest.
Discarding his accessories yet again, he slowly strolled to the back as the show went off the air. The scene mirrored Shawn Michaels' exit at his hands, and took place in the same venue where Ric Flair made his own long walk to unwanted freedom.
It's almost as though WWE have created such a mystique around 'The Phenom' that actually announcing a retirement would humanise him at the last. Finally bring him in line with the mere mortals he has spent 27 years laying to rest.
But is he already there?
There have been endless misdirects about his real last call over the years, but a visible 20-year age gap between him and opponent Roman Reigns wasn't the only point in the match where enough really looked enough.
And yet, rumours have circulated that he could appear on the scene again as early as next month's No Mercy supercard. Vince McMahon once lauded his prize creation as having the best grasp of when to truly say 'when'. Now's the time he has to prove his boss right.
7. The End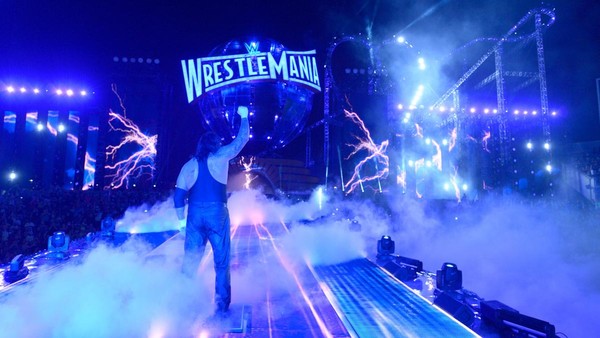 It was an extended sequence on a show that didn't need it, but The Undertaker's long kiss goodbye at the conclusion of WrestleMania 33 seemed a transcendent moment for a huge section of the Orlando crowd and millions watching worldwide.
It was a telling display.
The fight gloves were placed down, the hat and coat stacked neatly in the middle, with the man himself hobbling to his wife at ringside before departing up the mammoth ramp to bring the show to a poignant conclusion.
Wrestling is an insane business of course, and even the most aesthetically perfect retirement can be flushed away on the promise of a monster payday if things work out as such. Ric Flair was given a WWE sendoff so glorious that the company have fastidiously barred him from ever wrestling for them again, despite his odd independent moments and bizarre spell in TNA.
There are only so many times you can achieve something akin to a real farewell, and the protracted end section of the 'Ultimate Thrill Ride' was as good as any performer could hope to achieve.
Turning back on that to kick another rival in the balls on a B-level network special less than six months later may not afford a go around quite as prestigious.