7 Ups & 2 Downs From Last Night's WWE NXT UK (Oct 24)
Zack Gibson's perfect promo highlights another awesome UK show.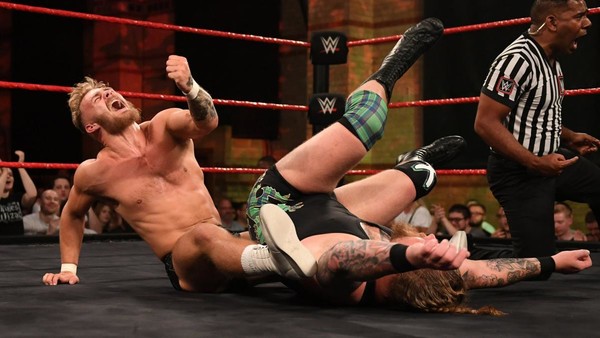 WWE's hot new NXT UK brand hit the air for a second time last night, delivering a sophomore episode that exceeded the first on every level, offering only a couple of minor quibbles throughout 60 minutes of well-booked pro-wrestling television.
This is already one of the best shows in the WWE canon. The action is sharp, fast, focused, and fun. Each performer works extremely hard, knowing that this is a massive opportunity, and the crowd has been as noisy as we've come to expect from this side of the Atlantic. A straightforward hour that doesn't treat you like an idiot, its addition to the Wednesday schedule is most welcome.
After an effective first week, last night promised Tyler Bate vs. Wolfgang in a big main event, promo time with colossal BritWres d*ckhead Zack Gibson, and a host of debuts highlighted by Dakota Kai meeting Portuguese starlet Killer Keller in the women's division.
It's too early to tell how NXT UK will shape up in the long run, but WWE has done a great job with it so far. The Wednesday Network run of this, mainline NXT, and 205 Live is the wrestling-centric break we need from the main roster, even if the young British show isn't entirely devoid of Raw's flaws...