7 Ups & 3 Downs From Last Night's WWE Backstage (Feb 25)
The Bella Twins give Backstage a lift as Super ShowDown sportswashes the show.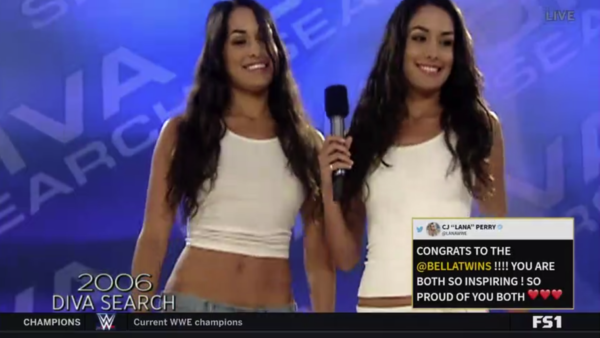 It's been a banner week for Brie and Nikki Bella, not least in the eyes of the Fox executives responsible for paying WWE a billion dollars over the term of this particular television contract.
The pair were welcomed as guests of Alexa Bliss' accursed Moment Of Bliss on Friday's SmackDown to confirm reports that they were to be inducted into the 2020 WWE Hall Of Fame - but the mere fact they were promoted as such ahead of time had already elevated them to an upper echelon. In recent weeks the blue brand has taken to promoting major names from the past ahead of time, with Bill Goldberg being the only one among them to actually factor into a match as a result.
The Bellas - like Hulk Hogan before them - were to encourage a spike in the ratings, and came to Tuesday's Backstage to try and do the same here.
This, by the way, is the all-too-regular disclaimer that the shiny-floored show's occasional table CM Punk wasn't a fixture again this week. But with the affable Mark Henry back on the panel and the aforementioned Hall Of Famers set to guest, did this one even need him?