7 Ups & 3 Downs From WWE Raw (Sept 5)
A Monster returns to disrupt, US title takes center stage, KO claims next victim.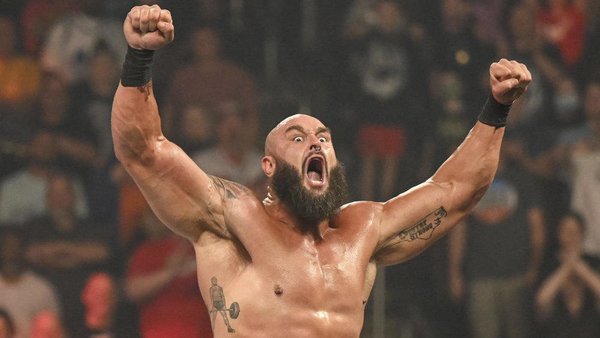 Don't let the numbers deceive you: While this week's episode of Monday Night Raw didn't have many negative moments, it wasn't some banner show for the ages.
By and large since Triple H took over, WWE has minimized the foolishness and groan-inducing segments to focus on solid in-ring product, better promos and more logical storytelling. This hasn't produced many stop-the-presses moments, but it has made for a much more watchable Raw.
And given that Raw has been graded on a curve for so long, it's tough to watch a show like this and not come away with far more positive vibes than negative feelings. Raw is a genuinely decent show overall with better-presented characters, clearer stories and good wrestling.
That doesn't mean it's great or can't-miss programming. And really, we're getting to the point where doing the basics like setting up next week's show or following up on a thread from last week isn't going to merit an "up" anymore.
The big negatives from this week's show came during one match, but it was a doozy, as Braun Strowman returned to ruin a tag team #1 contender's match. Strowman being back in WWE isn't the worst thing in the world, and fans did react strongly to him, but you can't help but think his act is going to cool off considerably faster than it did the last time around – unless they go all-in on him from the jump.
Let's get to it…