7 Ups & 3 Downs From WWE WrestleMania XIX
The Showcase Of The Mortals.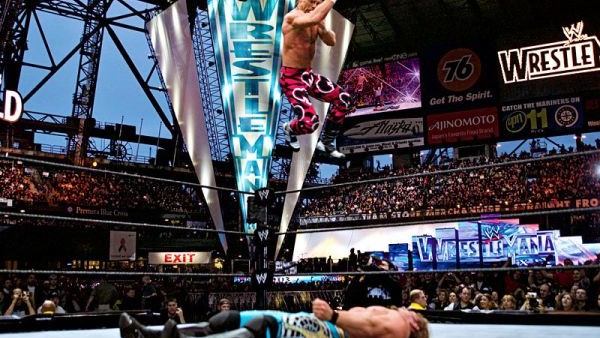 Though WrestleMania 18's failings informed much of what made 2003's 'Show If Shows' so appealing, Vince McMahon could only look on with muted concern as the buyrate came in for his star-loaded response to the prior year's sputtering spectacle.
Mindful that one iconic match had the power to derail the rest of the show, he booked three. A cavernous and disappointingly-decorated dome was cast aside for the beautiful Safeco Field. 2002's midcard ran badly short on content and context, whilst WrestleMania 19 preferred the return of a 'Showstopper' in an angle and match that allowed him to live up to his name.
But numbers haven't ever lied to The Chairman. In the pocket of the post-Attitude Era slump, WrestleMania XIX's hugely disappointing 560,000 buys fell 320,000 short of its predecessor - EVERY fair-weather fan from time's gone by had jumped off the bandwagon. As outstanding as this event was at times, McMahon had had to forcibly begin things again in 2004. More than any time WWE had branded a match or show as such, this event had no choice but to be the end of an era...
(Want more WrestleMania Ups & Downs? We got 'em: I, 2, III, IV, V, VI, VII, VIII, IX, X, XI, XII, 13, XIV, XV, 2000, X-Seven, X8)