7 Ups & 9 Downs From WWE Raw (Nov 8)
KO snaps, Morgan lives up to hype, 24/7 doldrums, Survivor Series gets shaft.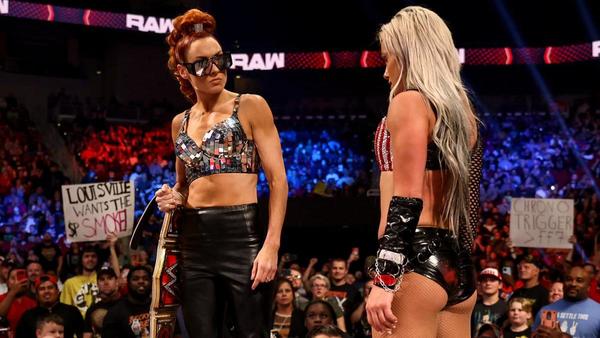 Welcome to Raw Is… Meh.
Sorry, but if you were looking forward to an exciting and fun episode of Raw, you probably turned off the TV after three hours somewhat unfulfilled. Oh sure, you weren't tempted to throw your remote through the screen like some weeks where the show is abysmally bad, but this was one where if you missed it, you can just read the recaps and move on with your life.
Raw did give us a few nice moments, with RK-Bro building to an interesting situation involving Randy Orton and Omos, and Big E and Kevin Owens finally getting to a flashpoint in their confrontations.
But we also got some lame stuff as well, with Seth Rollins just annoying us, a nonsensical segment with Adam Pearce, and a 24/7 debacle that was beyond groan-inducing. Throw in a canned crowd reaction that vanished mid-cheer and a WrestleMania 38 promo video that featured mostly retired wrestlers and you have another lacklustre show.
Also, the Survivor Series build was minimal at best. Sure, they talked about it and a couple of segments were centered on the two five-person teams, but none of that made you want to see anything. Did Big E or Becky Lynch talk about the immense challenges they face? Nope.
So while it wasn't a bad show, it was certainly skippable. But read on to find out what happened.
Let's get to it…