7 Ups And 3 Downs From NXT TakeOver: New York
DOWNS…
3. Barefoot Warrior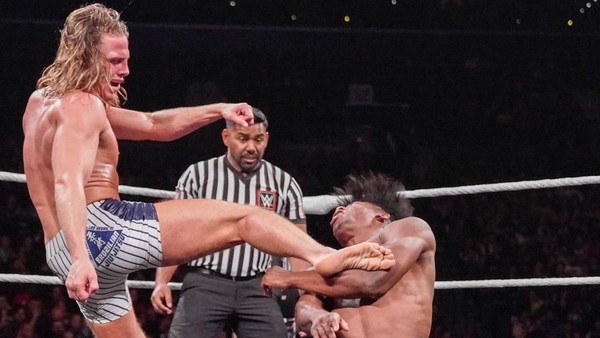 This might seem like a strange "down," but this really is the first chance this writer has had to lodge this complaint.
Watching Matt Riddle compete barefoot just makes you cringe a little. He doesn't even tape his ankles, as Rusev did.
Oh, did you forget that Rusev used to compete barefoot too? He fractured his foot after a year on the main roster and missed more than a month of action. It's hard not to think that at some point, Riddle is going to jam his foot or do some damage that would have been avoided if he were wearing boots.
Even from a wrestling world perspective, it doesn't make sense. We saw Velveteen Dream simply stomp Riddle's bare foot to injure him, and Mauro Ranallo noted that competing barefoot makes it easier for your opponent to lock in an ankle lock.
Cool look, but it just doesn't seem to make much sense from either perspective.