7 Ups And 6 Downs From Last Night's WWE Raw (Oct. 12)
Downs…
6. JoMo A No-Go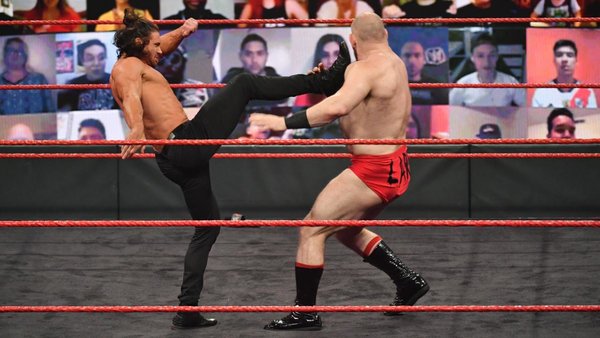 Once upon a time, John Morrison was widely considered a can't-miss WWE superstar. During his years away from the company, Morrison honed his craft and was viewed as the type of wrestler who could provide a jolt to the flagging product if he returned.
And then about a year ago, he did.
Morrison officially returned to WWE in January… and immediately reformed a midcard tag team with the Miz. From potential world champion to Miz's sidekick in 30 seconds. And on Monday, Morrison was the sacrificial lamb for Lars Sullivan, who pummeled JoMo into jelly before being drafted to SmackDown. So Morrison simply was out there to be a punching bag.
When you talk about WWE wasting good wrestlers on their roster, Morrison has to be on that list. It would be one thing if he and Miz were running roughshod over the tag division during the past several months, but aside from a seven-week reign as SmackDown Tag Team Champions, they've been bit players.