7 WCPW Refuse To Lose Predictions
Olympic Hero versus Local Hero - who ya got?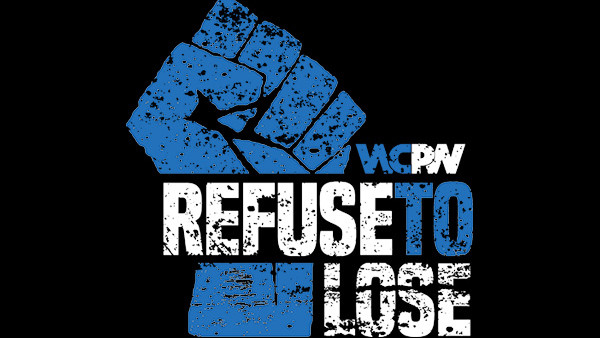 On October 8th, 2016, What Culture Pro Wrestling makes history as they throw their hat into the iPPV ring and present Refuse to Lose live from the sold-out Northumbria Student Union in Newcastle Upon Tyne. On hand for proceedings are Kurt Angle, Cody Rhodes, Minoru Suzuki, Alberto El Pátron and all of your favourite WCPW stars like Martin Kirby, El Ligero, Joe Coffey, Joe Hendry and Doug Williams.
Also, Adam Blampied will finally have to face the music as he sets to do battle with Rampage in a Street Fight. Yes, you may get to see an actual sanctioned murder if you tune in tonight.
Calling the likes of Hendry versus Angle, Suzuki versus Coffey and Rhodes versus Williams will be WWE Hall of Famer Jim Ross and and the legendary Jim Cornette. Simply put, this is WCPW's biggest show ever and one that you do not want to miss (available from WhatCulture Extra for $6.99).
But who will be walking away from this historic event with their hands held high and who will have to settle for second place? There are some major matches with huge implications taking place on the show, so I've decided to take a look at them and place my bets on who I think is going to triumph and who will, ultimately, fail.
Here are seven predictions for WCPW Refuse to Lose...
7. WCPW Internet Title: El Ligero Vs. Alberto El Pátron Vs. Travis Banks
Prediction: El Ligero
Eric Bischoff really shook things up when he visited WCPW as guest General Manager for the evening back in August, banning Prospect from the building, hiring 'Bruiserweight' Pete Dunne and kicking Adam Blampied out of the building. Another piece of business Bischoff did was coming up with the idea of introducing an 'Internet Title', which WCPW General Manager Adam Pacitti duly noted and then implemented.
The first champion will be crowned at Refuse to Lose as 'The Mexican Sensation' El Ligero, 'The Kiwi Buzzsaw' Travis Banks and former WWE superstar Alberto El Pátron do battle in a triple-threat match.
There's so much talent in this bout and all three guys have been impressive in WCPW thus far. Ligero has been a standout, amassing a huge following with his devil-may care performances, while Pátron managed to see off the gargantuan Big Damo in his first WCPW match. Travis Banks, meanwhile, hasn't racked up many wins (yet) but has looked truly impressive between the ropes, even in defeat.
I'm giving the nod to Ligero in this one as he's got momentum and has shown he's capable of outlasting his opponents in triple-threat matches in the past having seen off Martin Kirby and Prince Ameen and Pete Dunn and EC3 on separate occasions.