7 WWE Moments So Bad Fans EXITED THE BUILDING
From big dog's to jarring playgrounds, these moments resulted in WWE fans doing a runner.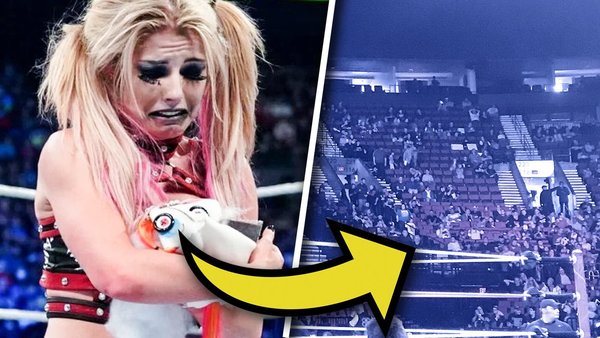 If the often soul-destroying ThunderDome era of WWE has taught us one thing in recent times, it's just how damn important the live crowd is when it comes to the wrestling experience as a whole.
Sure, the sound of a real-life crowd losing their minds when a much-loved star makes a triumphant return, a sudden cash-in becomes a reality or an unexpected victory arrives is a novelty we've largely taken for granted in all honesty.
But it's the immediate negative feedback of that same bunch of vocal wrestling fanatics that perhaps was missed the most when all was said and done.
Without crowds letting Vince McMahon and his cronies know exactly what hit and, more importantly, want undoubtedly missed, the promotion was able to cram everything from black goo to battling ninjas down our throats, all while ignorantly clicking the "cheer.wav" button. As history has taught us on more than one occasion, though, passionate fans are not above derailing a show or even leaving it altogether should something seriously stink up the joint.
From painful playgrounds to agonising main events, these WWE moments didn't half succeed in sucking the air, and people, out of a room...
7. WWE Feel An Immediate Backlash (Backlash 2018)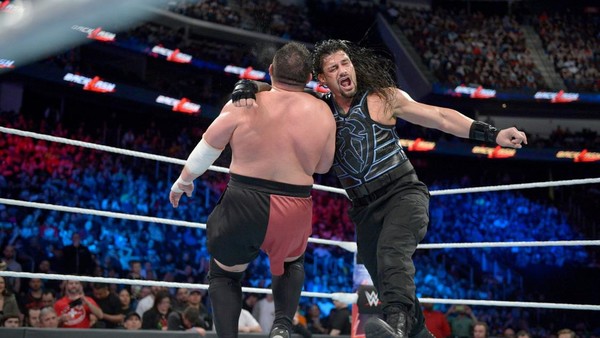 Not for the last time on this list, your writer invites you to take a trip down memory lane to a time when The Tribal Chief was anything but Acknowledged by the WWE faithful.
Hot on the heels of a number of anything-but-pleasing showcases involving Roman Reigns, with both of his prior PPV bouts with Brock Lesnar at 'Mania 34 and The Greatest Royal Rumble going down like a pint of sick, WWE had the bright idea of throwing their resident Big Dog into the main event of one of the most disappointing events in their recent history: Backlash 2018.
Dealt the unenviable task of getting fans back onside after a stale evening of action (this was the painful night which saw AJ Styles and Shinsuke Nakamura go to a draw for the WWE title and Daniel Bryan being forced to battle Big Cass on his comeback tour), fans were in no rush to see this version of Reigns slug it out with just about anyone.
The fact this match came against a crowd-favourite such as Samoa Joe still did nothing to dissuade chants of "beat the traffic" as hordes of fans exited the Prudential Center early. An excruciatingly slow and energy-zapped throwdown simply acted as another coffin in that infamous push and is a moment both talented star would most likely want to forget, in all honesty.