7 WWE Royal Rumble Eliminations That Were NEVER SUPPOSED TO HAPPEN!
10...9...8...7...6...5...4...3...2...1...BOTCH!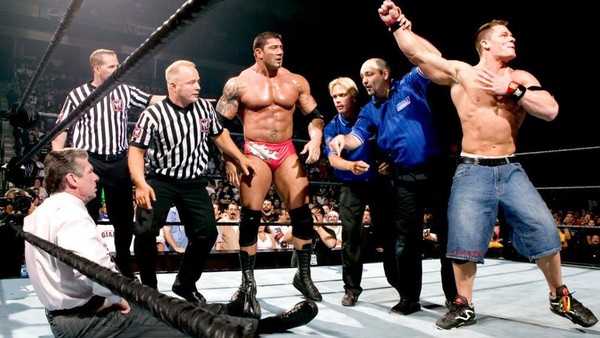 120 moving limbs, 30 people, 29 different eliminations, 10 second countdowns and only one winner. That's traditionally how WWE's Royal Rumble works, and things have been that way since Pat Patterson first came up with the beloved concept back in 1988.
The first was only a 20-man souped-up Battle Royal, and was actually quite boring, but the idea's worth has grown exponentially since then. Piecing the thing together must be an annual chore for WWE's writers though; who wins is the easy bit. Beyond that, deciding who enters where, who eliminates who, how those stars will leave the ring and throwing in all the Rumble's other expected bells and whistles can't be easy.
It can all go wrong. Badly wrong.
Sometimes, wrestlers are eliminated before they were scheduled to be. Other times, WWE don't acknowledge botches because they wouldn't serve the narrative of the match rules or further the story heading into WrestleMania season. This can turn the Rumble into a messy collection of blown spots and hilarious screw-ups.
Here are all the best ones those who get a kick out of failure will love...