8 Booking Steps For Kenny Omega As IMPACT World Champion
Kenny Omega is going to be a great IMPACT World Champion; here's how to do it right.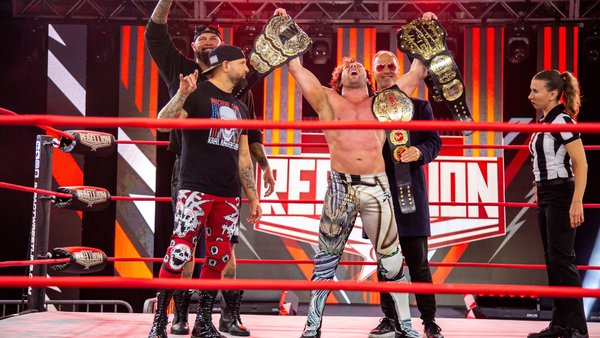 Your writer has had a few days now to soak in the fact that Kenny Omega is the IMPACT World Champion, and he still can't quite believe it.
This guy who is recognised as one of, if not the greatest professional wrestlers today is the top guy in a promotion that, only a few years ago, was on the brink of folding in. On paper, this doesn't quite add up. If you matched his title-winning match vs. Rich Swann, though, who cares? Omega is IMPACT's champion; it's crazy.
Going forward, though, IMPACT need to capitalise on this perfectly. They can't just have 'The Best Bout Machine' as their World Champion without using it to their best advantage. He's scheduled to work IMPACT's Under Siege event on Saturday, 15 May, which is an IMPACT Plus special rather than a fully-fledged pay-per-view. It'll encourage more viewers to sign up to IMPACT Plus as a result.
This is just the beginning.
Omega clearly isn't going to be having a short reign, otherwise, this whole thing will have been entirely pointless. Instead, he's going to sit comfortably as the IMPACT World Champion in a lengthy reign that starts off like this...
8. An Under Siege Banger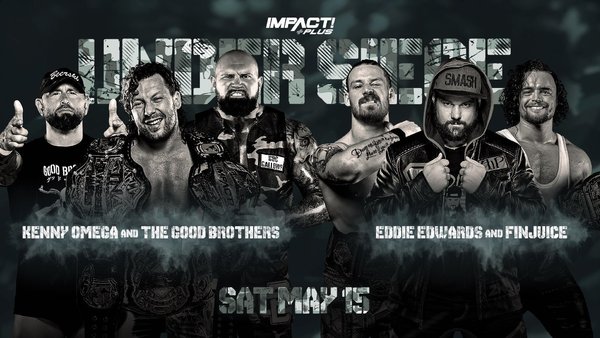 Under Siege brings with it a different feeling to IMPACT's monthly specials, and not just because it's the first one to feature a Kenny Omega contest.
It feels like a new dawn for the Anthem-helmed promotion. 2021 has already been wild for them. Look at this match as an example of that; it'll feature talent from IMPACT Wrestling, All Elite Wrestling, and New Japan Pro Wrestling. That said, it should be a banger.
It's the most important step to ensure his reign gets off to a grand start. It may be a simple trios match, however, they can go a long way in establishing future arcs of the overall story. Case in point, a future marquee showdown vs. Eddie Edwards.
This must be on the cards for IMPACT, and so they've got to build anticipation for it here. Eddie shouldn't take the fall here because he needs to stay looking strong for a future bout vs. 'The Best Bout Machine'. Instead, Omega knees the head clean off of David Finlay's shoulders with a V-Trigger after about twenty or so minutes of pure excellence.
AEW's recent spell of trios matches involving the likes of the Lucha Bros, the Young Bucks, and Omega himself have been superb contests. Having Kenny involved here indicates that it'll be fought somewhat like those, as it should be.