8 Greatest Hail Mary Victories In MMA History
It's never over till it's over.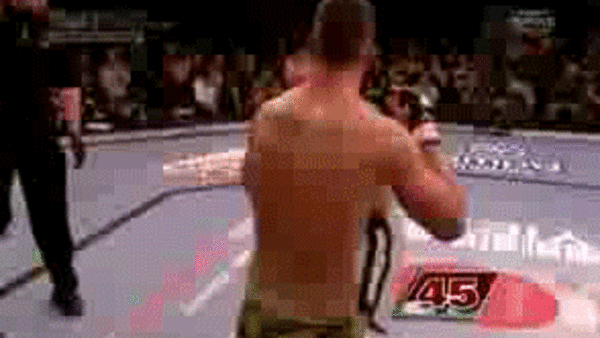 In American football, the term "Hail Mary" describes a team that is on their way to defeat make a last-ditch desperation play in the pursuit of victory.
However, the term is just as, if not more, applicable to combat sports. This is because one of the most unique aspects of fighting is that regardless of how many points one combatant has racked up throughout the course of a contest, a fighter on the receiving end of a beating can turn things around in an instant with a well-timed strike or unexpected submission attempt.
After all, the concept of a come from behind victory in professional fighting has been enshrined in the public consciousness thanks to the Rocky movies, where the viewer is naturally inclined to want the underdog to overcome seemingly insurmountable odds to get his hand raised.
In that sense, mixed martial arts is no different, and fighters who have managed to dramatically turn a bout on its head with just seconds remaining have earned their place in the sport's folklore. These fighters never stopped trying, and defied the judges by pulling off some of the most spectacular comebacks in the history of MMA.
8. Robbie Lawler Vs. Melvin Manhoef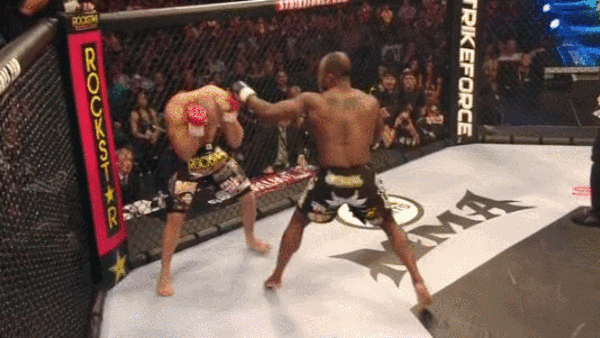 One of the most explosive fighters in the history of combat sports, Melvin Manhoef has proven time and time again over the years that he has the power to knock out just about anyone he comes up again.
Manhoef is a natural middleweight and had no problem absolutely flatlining Mark Hunt, a UFC title challenger at heavyweight with one of the best chins in the history of mixed martial arts. Just imagine what the Dutchman can do to fighters in his own weight class.
So when Manhoef faced Robbie Lawler, another man who certainly isn't afraid to engage in a firefight, at Strikeforce Miami, it seemed only a matter of time before one of the combatants was rendered unconscious.
Manhoef enjoyed more success in the going of the fight, blitzing Lawler with strikes after a tentative start and going in for the kill at the earliest opportunity. However, Lawler was still in the fight, and when Manhoef advanced carelessly, Ruthless made him pay with a vicious right hand and follow up strike to complete the comeback.