8 Hidden Meanings Behind WWE Elimination Chamber 2020 Attires
Chamber Vs Closet as an odd WWE Pay-Per-View offers a few surprising stylistic choices.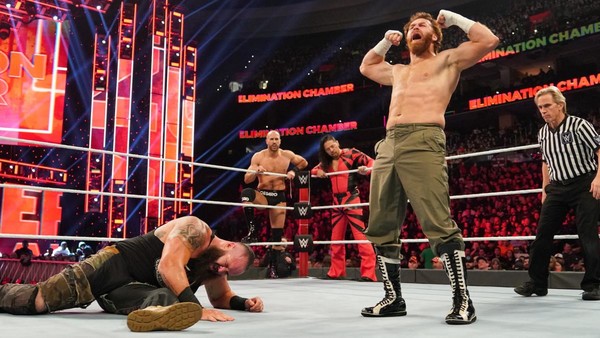 Saving the best look for WrestleMania isn't always the smartest move.
The 'Show Of Shows' might be seven and a half hours and immortalised forever, but who's to say a wrestler's moment in the supposed sun will even have any shine? A combined total of sixty men and women will feature in the battle royals on the Kickoff, whereas others will get singles matches designed purely to give the live crowd excuse to go for carefully scheduled p*ss breaks. This isn't dressing to impress, merely dressing under duress.
The smart and shrewd amongst the roster offer new or interesting threads on the B-Shows, and not just any B-Show but the sort of B-Show that warrants a gear deep dive just like this because there's no main event or shocking surprise to discuss.
Elimination Chamber was a serviceable event all told, but the only true shocks away from just how hard Shayna Baszler smashed Liv Morgan's head into the structure were to be found in some of the fantastic sartorial selections.
Here are the pick of the bunch from those who know when to style for the most profile...
8. Zelina Vega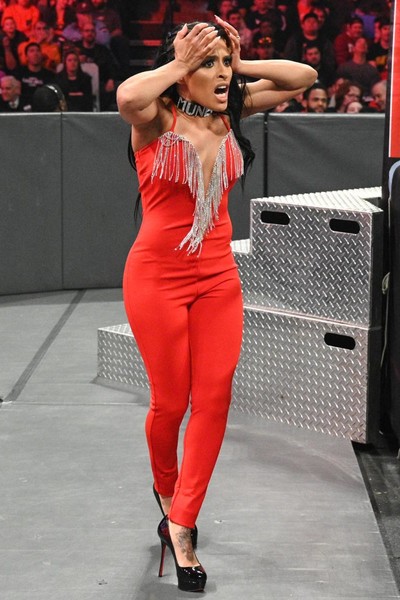 Back alongside Andrade after a month or so seconding Angel Garza, Zelina Vega had a "MUNECA" choker as she accompanied the United States Champion into battle against Humberto Carrillo.
Translated into English as "Doll", this continues a theme of her wearing the item as part of the Andrade/Garza trio. Could this have been a tacit shout-out to the handsome red brand newcomer in his absence, despite her placement back in the corner of her original client?