8 HUGE WWE Survivor Series WarGames 2022 Predictions You Need To Know
It's BOSS TIME once again in WWE, but who else could shock the world on a history-making show?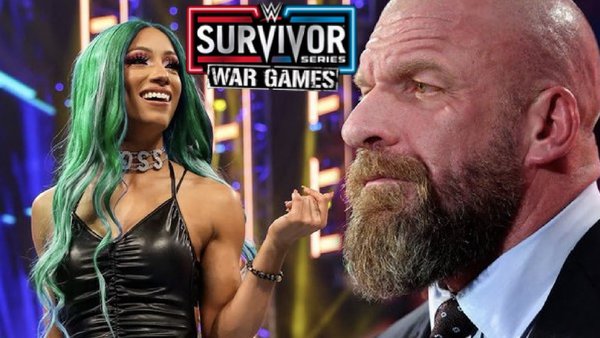 25 years ago, Vince McMahon screwed Bret Hart, but 20 years ago, he screwed Triple H too.
Seemingly at the height of his political powers before all sorts of new ceilings were smashed, 'The Game' tried to pitch WarGames to his Father-In-Law as a perfect Survivor Series main event. Whether or not this was so he could get through a pay-per-view cycle without having to defend his precious World Heavyweight Championship never came up, but general consensus was that - along with having Ric Flair by his side - he just wanted to live through all his favourite moments as a young fan now that he was a top star by default.
He didn't get his way. McMahon stubbornly didn't want goods he believed to be damaged appearing on his show, but the November Madison Square Garden supercard instead debuted the Elimination Chamber. One in the throat for Hunter figuratively before Rob Van Dam's knees inside the inherently dangerous structure made it all too literal.
But no longer! His Father-In-Law resigned in disgrace, and he was able to promote his NXT revival to the main roster, and at the expense of the wretched brand supremacy wars that had plagued the event since 2016.
8. Ronda Rousey (c) Vs. Shotzi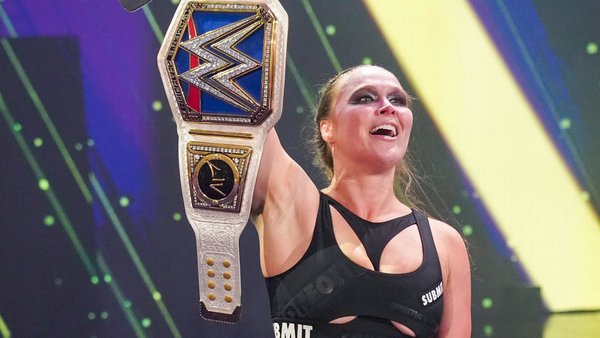 Ronda Rousey needs to batter and brutalise Shotzi.
The fan favourite and former NXT star may not seem deserving of such cruel treatment by the booking, but 'The Baddest Woman On The Planet' needs something this emphatic at present. A run alongside Shayna Baszler on SmackDown has started well enough, but the dodgy depth of the blue brand's division has already resulted in the 'Queen Of Spades' taking a pinfall loss against Shotzi just to build this. Rousey simply shouldn't even sell as much as a sensation from the gust of wind caused by her challenger's missed punch.
WWE have permitted her to be this deadly in the past. She destroyed The Riott Squad and others en route to the WrestleMania 35 main event, and considering the likely card placement of this as a post-WarGames palette cleanser, anything else here would be way too civilised and wholly unbelievable. The squash is the play.
Winner - Ronda Rousey