8 MMA Fighters Who Failed In Pro Wrestling
Not everyone can be like Matt Riddle...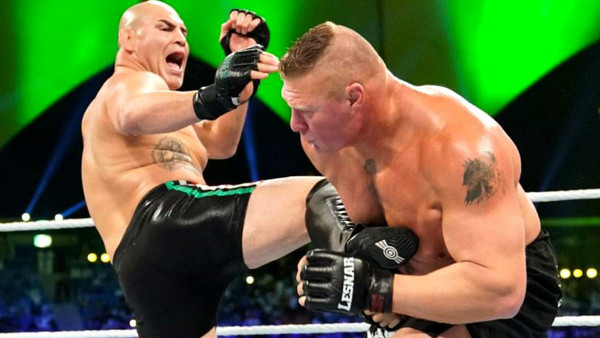 With both forms sharing a history dating back to the days of catch-as-catch-can, it's no surprise that there has been a storied tradition of intersections between the worlds of professional wrestling and mixed martial arts.
In Japan, where the puroresu style comes much closer to emulating a legitimate combat sport, crossovers between wrestling and MMA have historically been extremely common. This was perhaps best exemplified when the legendary Kazushi Sakuraba is said to have remarked: "In fact, pro wrestling is strong" after winning the UFC Japan tournament with his experience as a shoot-style grappler behind him.
In more recent years fighters such as Ronda Rousey, Shayna Baszler, and Matt Riddle have proven that the air of legitimacy that surrounds a professional fighter can prove to be highly beneficial for those wishing to take their talents into the squared circle.
However, not every transition from the Octagon to the ring has proved to be a successful one. Many combat sports athletes have found out that although they are conditioned to deal with the physical nature of professional wrestling, the other, equally important, facets of the craft weren't quite as easy to get to grips with.
8. Dan Severn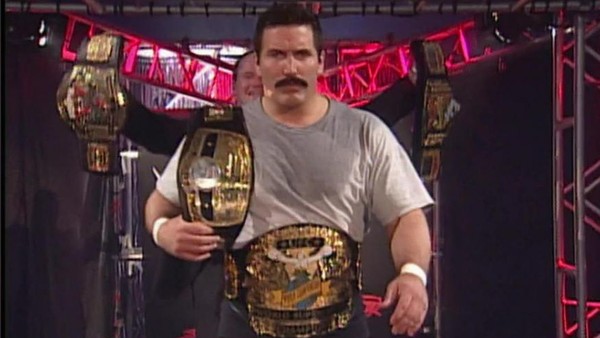 One of the most well-travelled combatants in modern sporting history, Dan Severn has been kicking ass and taking names in both MMA and pro wrestling for decades, racking up more than 100 professional fights in the process and holding wins over the likes of Ken Shamrock, Oleg Taktarov, and Forrest Griffin.
Despite the fact that his legendary MMA career is perhaps the first of Severn's professions to appear on his resume, the fifth-degree blackbelt in Judo also enjoyed a successful spell in pro wrestling, becoming the only man to hold major MMA and pro wrestling titles simultaneously when he captured the NWA Heavyweight Championship in 1995.
It's worth noting that his featuring on this list is not meant to be an indictment of his skills in the ring, but while Severn's time as a pro wrestler certainly wasn't anywhere near as unsuccessful as some of his contemporaries on this list, his WWE run between 1997 and 1999 left a lot to be desired, to say the least.
Severn's amateur pedigree and rugged look would've been perfect for the territories of the 1980s but stuck out like a sore thumb when he arrived in the onset of the Attitude Era.
It is possible that Severn's run in the WWE was hampered further by him touching a nerve with comments suggesting that his fellow performers' physiques may have been, shall we say, chemically enhanced.