8 Reasons Holly Holm Knocked Out Ronda Rousey At UFC 193
The unthinkable has happened - here's why.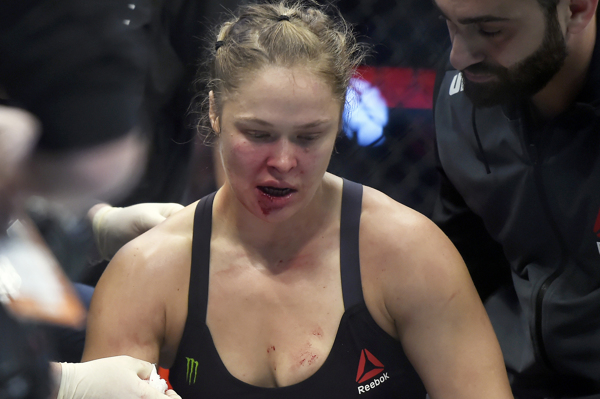 Andy Brownbill/AP At UFC 193 in Melbourne, Australia, in front of the biggest crowd in UFC history, Ronda Rousey once again shocked the world - this time by losing. In arguably the biggest fight of her career, she bombed. She wasn't just beaten, she was decimated by a fighter who looked much more skilled, polished, and patient. Holly Holm is a multiple-time women's boxing champion in several weight classes. While many predicted her to make it out of the first round with Rousey, few actually expected her to win the fight, although she was one of a handful of fighters seen as a legitimate threat to Rowdy. Even those who did pick her to win, however, didn't expect what played out Saturday night: Rousey was beaten from pillar to post prior to being knocked out early in the second round with a vicious kick to the head. Rousey was taken to the hospital after the fight, looking battered, and had a split lip stitched up. Luckily, that's the worst of her injuries, and talk has already begun of a possible rematch, with UFC President Dana White suggesting that a rematch is very likely. Before we go forward, however, we have to look back, in this case at eight reasons Ronda Rousey finally lost at UFC 193.