8 Talented Young Wrestlers Who Were Screwed By WCW's Demise
A lot of "what ifs" come into play when looking back at these young WCW stars.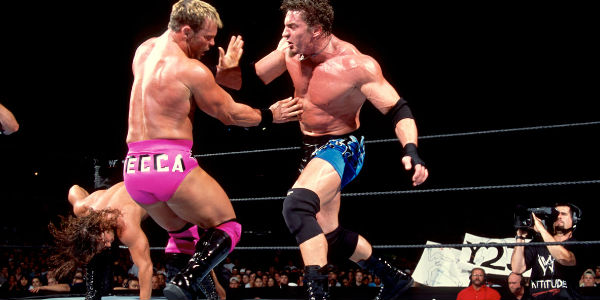 The recent death of Sean O'Haire has led to a lot of fans reflecting on his career. He was always seen as somebody with a great look that just didn't make it to the top. Whether it was because he didn't have the drive for it or some other reason, he will be remembered as a guy that had so much potential. What's interesting about that is that if WWE never bought WCW then he could have been a really big deal in WCW. A lot of the guys that really suffered from WWE buying WCW were a part of the Natural Born Thrillers stable that was formed in the summer of 2000 in WCW. They were a group of wrestlers mostly in their 20s or early 30s that were young stars that had bright futures. The idea was that they would work together to try to reach the top of the company and overcome the older guys in the company. Most of them got picked up by WWE. Not all of them were successful. Remember that at the time of WWE's purchase of WCW in 2001, Eric Bischoff was very close to buying WCW and if he did that, he was going to re-brand the company. They were going to cut some of the guys with big money deals while elevating younger talent. The deal fell through when they lost their TV deals on TNT & TBS, which opened the door for WWE to buy WCW. It was a situation that left a lot of fans wondering what would have happened if WCW survived. It's time to take a look back at some of WCW's younger wrestlers that were hurt by WCW dying. Some of the names on here are depressing to think about since they are no longer alive. It's another reminder for wrestling fans that the business we like so much isn't easy and never will be. Here's a look at eight talented younger wrestlers whose careers were hurt by the end of WCW.